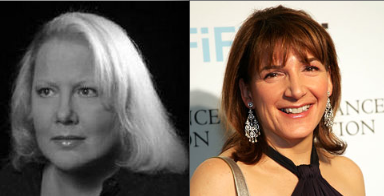 Mail.com, the innocuously named website owned by Jay Penske — age 30, son of auto racer and automotive executive Roger Penske — has seemingly appeared out of nowhere and begun scooping up some big media names, two of which have landed New York Times profiles in the last 24 hours courtesy of David Carr.
Prior to three weeks ago it's questionable whether many media watchers even knew who Jay Penske was. It was then that news hit the blogosphere that Nikki Finke — the "digital-age Walter Winchell" according to Carr — had sold her blog to Mail.com. Whaa? Suddenly everyone wanted to know what Mail.com was and how much they'd had to cough up for Finke (the answer appears to be somewhere between five and ten million). Here's how Carr describes Finke in today's A-1(!) piece:
Among movie executives, the stories of Ms. Finke's aggressiveness are legion, but they remain mostly unspoken because people fear being the target of one of her withering takedowns…Her liabilities in the world of print — a penchant for innuendo and unnamed sources — became assets online. To admirers and detractors, she is the perfect expression of the Web's original premise, which suggested that a lone obsessive could own the conversation, which she punctuates with the phrase TOLDJA in capital letters.
Clearly a huge get. But it doesn't stop there! News also hit the wires (Twitters?) yesterday that Bonnie Fuller, formerly editor-in-chief of Marie Claire, Cosmo, and Glamour, and perhaps most spectacularly US Weekly had been hired as the editor-in-chief and President of Hollywood Life, a celebrity website based in LA and owned by Mail.com. Fuller is one of the more recognizable faces in New York media, and says she intends to stay on the East Coast. What was perhaps most surprising about this announcement? The fact that up until it was made Fuller was telling people she was full steam ahead on her plans to launch Bonnie Fuller Media. No more apparently! Penske has somehow lured her away. From Carr's other media piece on Fuller:
Last year at this time, Ms. Fuller said she was looking for financial backing for Bonnie Fuller Media and planned to create an independent media company aimed at the kind of young women she edited for at a variety of magazines, but she has set those plans aside and decided to work at Mail.com.
According to the Times the "acquisition of Deadline Hollywood Daily and the hiring of Ms. Fuller is part of an effort to expand Mail.com sites dedicated to producing original content." A big effort! Finke and Fuller are two media powerhouses in their own right. What has also gone mostly unnoticed in all this reporting of Penkse maneuvers is Movieline.com's (also owned by Mail.com) hiring of former Defamer Mark Lisanti (if you're not following his twitter, you're missing out) who has his own devoted Internet following. For those keeping score at home, that actually makes four former Defamers: Lisanti will join his former Defamer colleagues Seth Abramovitch, Stu Van Airesdale and Kyle Buchanan whom Movieline picked up back in February.
So who's next? There's certainly no shortage of media people looking for work and Penske is apparently playing large.
Have a tip we should know? tips@mediaite.com