ISIS Attempts to Recruit Doctors and Engineers, Because Even Jihad Needs Boring People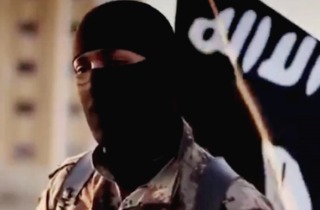 Societies need infrastructure, even ones based on terrorism. And ISIS is using its fancy propaganda to recruit target demographics not involved in fighting: doctors, engineers, accountants, and other white-collar professionals, proving that sometimes, even jihad needs some pretty friggin' mundane stuff to function.
The AP reports that ISIS not only attempts to recruit young women to be brides for jihadists and disaffected young men to do the killing and beheadings, they're also actively looking for the white-collar professionals that make society tick:
As the Islamic State seeks to expand its footprint, it conscripts children for battle, recruits Westerners for acts of jihad and releases videotaped beheadings. But the organization also uses propaganda with a humanitarian appeal, such as photos of bombed-out Syrian villages coupled with pleas for help. Video images of smiling children being given treats and enjoying stuffed animals paint a family-friendly portrait that suggests roles within the proto-state for wives and mothers.

Even as they preach violence, "they'll do the warm and fuzzy … the gun in one hand and the kitten in the other," Assistant Attorney General John Carlin, head of the Justice Department's national security division, said in an interview.
So far, ISIS has had some success: an American nurse, Shannon Conley, was close to joining ISIS as a nurse before the FBI convinced her otherwise. And according to The Times of IsraelISIS targets Israeli Arab doctors and medical students, finding them in Jordan before they return to Israel to work. At least one doctor has been killed while fighting for ISIS.
"They try to develop a personal connection with them, that they are obligated as Muslims to treat the organization's wounded who are fighting against [Syrian President Bashar] Assad's regime," a source told the Times. "They give them all kinds of verses from the Koran to drill into them the belief that they are doing the right thing and a great deed, and [say] that they are not required for fighting."
It goes to show you, a dramatic soundtrack can convince people to do anything.
[AP]
[Image via screenshot]
—
>> Follow Tina Nguyen (@Tina_Nguyen) on Twitter
Have a tip we should know? tips@mediaite.com