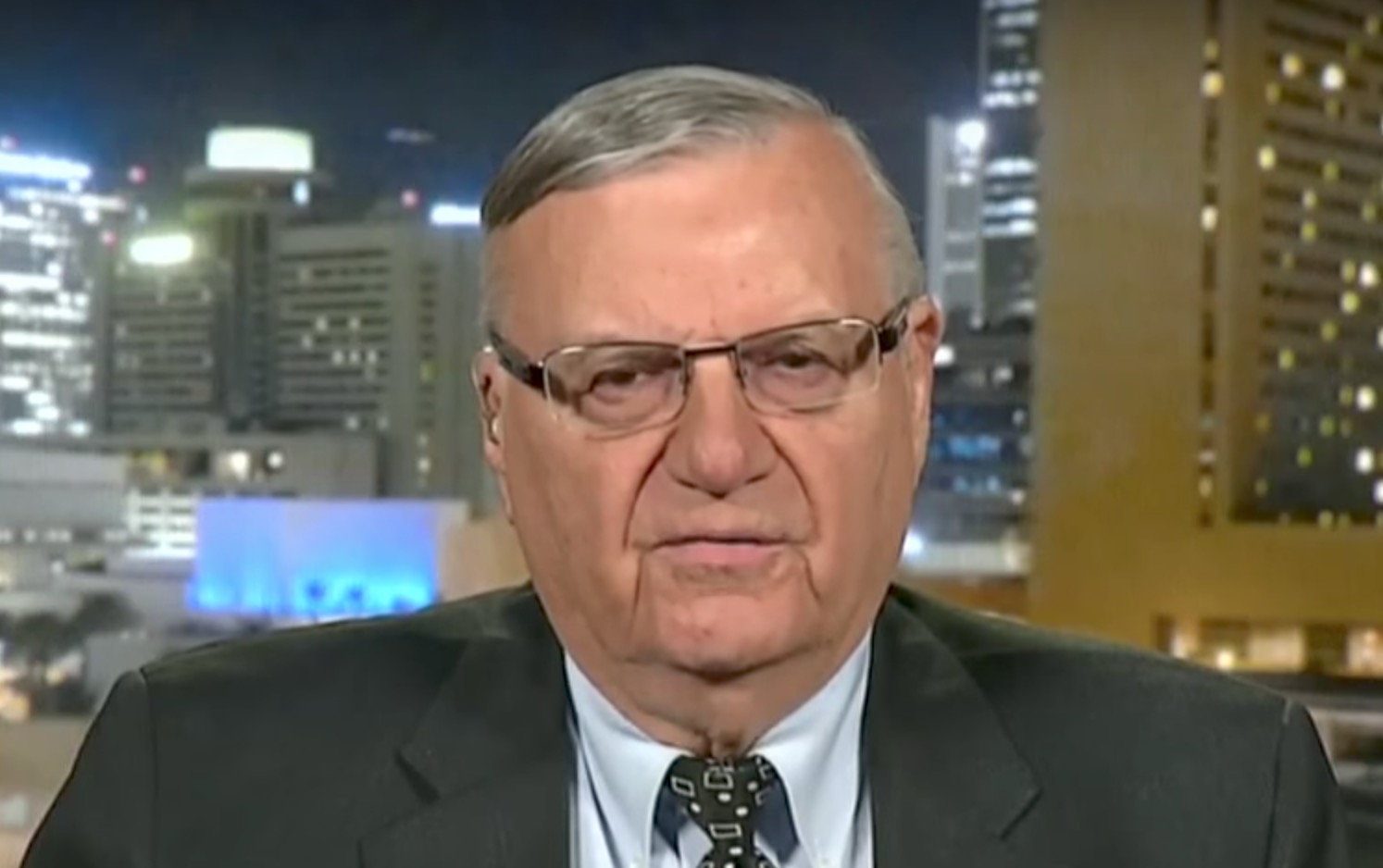 President Donald Trump hinted during his Tuesday night campaign rally that he might pardon Joe Arpaio, a former sheriff from Arizona who frequently appears on cable news to tout his support of the president.
Arpaio, who is known for nutty pronouncements on illegal immigration and Obama's birth certificate, was convicted of criminal contempt of court for violating a judge's order to stop rounding up Hispanic immigrants.
That's the result of a decades-long racial profiling case in which the Department of Justice concluded Arpaio "oversaw the worst pattern of racial profiling by a law enforcement agency in U.S. history."
Nonetheless, given Arpaio's outspoken support of Trump, many have speculated the president would pardon him. And the former sheriff's dreams came true on Tuesday, when Trump hinted a pardon, saying of Arpaio at his rally: "I think he's going to be just fine."
So how can Trump actually pardon Arpaio? According to HuffPost senior justice reporter Ryan J. Reilly, it's fairly simple:
There'd be very little required of Trump if he decided to grant any pardons. The White House could issue a fairly short statement, and the form wouldn't really matter, Love said. Trump could do it in a tweet if he wanted, as USA Today wrote in January. (The biggest restriction might be Twitter's character limit: The key portion of Ford's letter pardoning Nixon ran to 442 characters. If Trump were to write something similar, he'd need to split it into a few tweets.)
Reilly's piece was written in July, after Trump suggested on Twitter that he would dole out pardons in the then-fashionable investigation into his campaign ties to Russia (remember Russia?)
Now with Arpaio and his legal woes back in the news, speculation as to how he would seek to pardon Arpaio has resurfaced.
So Trump could potentially take to Twitter, his preferred vessel of communication, to pardon his favorite sheriff. And as Buzzfeed reporter Adrian Carrasquillo pointed out, such an unprecedented move is not unlikely:
The chances Trump hears about this? Decent.

The chances he does it once he hears about it? Almost certain. https://t.co/y7hyE033IA

— Adrian Carrasquillo (@Carrasquillo) August 24, 2017
[image via screengrab]
—
Follow Aidan McLaughlin (@aidnmclaughlin) on Twitter
Have a tip we should know? tips@mediaite.com
Aidan McLaughlin - Editor in Chief