Ivanka Trump Reportedly Playing 'Central Role' in Search to Replace John Kelly as Chief of Staff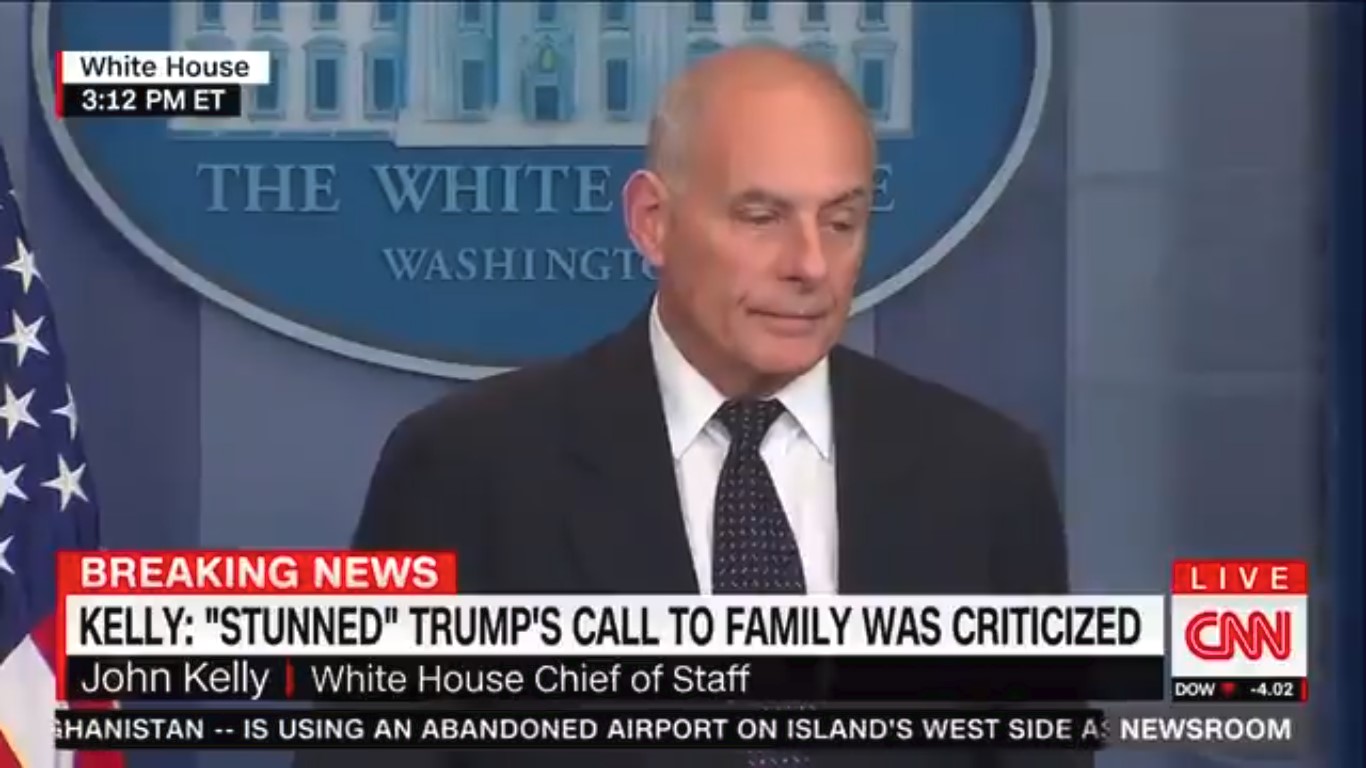 John Kelly's days in the White House are numbered, according to a breaking report from Vanity Fair.
Gabriel Sherman reports that the White House chief of staff, whose relationship with President Donald Trump was "fraught from the beginning, may finally have gone past the point of no return."
"Two prominent Republicans in frequent contact with the White House" told Sherman that "Trump has discussed choosing Kelly's successor in recent days, asking a close friend what he thought about David Urban, a veteran Washington lobbyist and political operative who helped engineer Trump's victory in Pennsylvania."
Playing a "central role" in that search is Trump's daughter Ivanka, who has been "quietly field-testing ideas with people."
"Ivanka is the most worried about it. She's trying to figure who replaces Kelly," a source told Sherman.
Sources added that Kelly's departure would not be imminent, as the chief of staff wants to last longer than predecessor Reince Priebus, and Trump wants to avoid the negative news cycle which would inevitably follow another high-profile departure from his administration.
The hard-nosed retired general was brought on as Trump's chief of staff to bring order to an extraordinarily tumultuous White House. And while he hasn't been able to stop the tweeting, he has reportedly implemented a strict flow of information and visitors to an infamously messy administration.
But the relationship between Kelly and his boss took a very public turn earlier this month, after the chief of staff made comments on Trump's views on immigration that reportedly infuriated the president.
After Kelly reportedly told a group of Democratic lawmakers that Trump's views on immigration and his long-promised border wall had "evolved," he made similar comments in a Fox News interview.
Those comments reportedly left Trump fuming, and he subsequently issued a series of tweets contradicting his own chief of staff on immigration.
"Trump's anger at Kelly's immigration comments is the latest flare-up in a relationship that has been deteriorating for months," Sherman reports.
From Vanity Fair:
Trump has increasingly been chafing at the media narrative that he needs Kelly to instill discipline on his freewheeling management style. "The more Kelly plays up that he's being the adult in the room—that it's basically combat duty and he's serving the country—that kind of thing drives Trump nuts," a Republican close to the White House said. In recent days, Trump has fumed to friends that Kelly acts like he's running the government while Trump tweets and watches television. "I've got another nut job here who thinks he's running things," Trump told one friend, according to a Republican briefed on the call.
Read the report here.
[image via screengrab]
—
Follow Aidan McLaughlin (@aidnmclaughlin) on Twitter
Have a tip we should know? [email protected]
Aidan McLaughlin - Editor in Chief