Pence Dismisses Reported Trump-Stormy Daniels Affair as 'Baseless Allegations'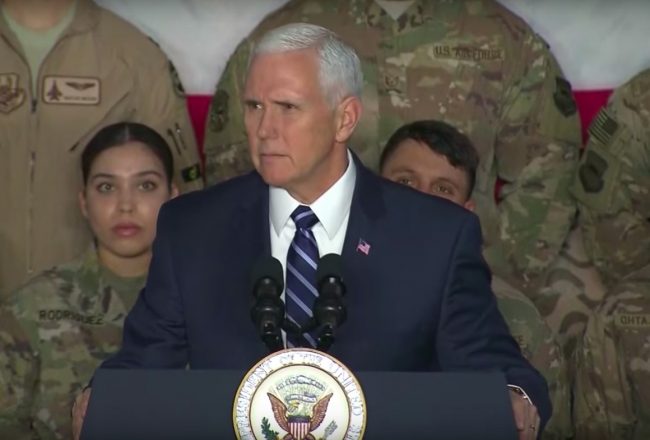 Vice President Mike Pence has weighed in on the allegations that President Donald Trump had an affair with porn star Stormy Daniels.
The verdict? Not surprisingly, not guilty.
According to the AP, Pence said Monday that he was "not going to comment on the latest baseless allegations against the president."
The vice president has just begun a four-day trip to the Middle East, beginning in Jerusalem, which he says will be the new home of the U.S. Embassy by the end of next year.
This particular scandal involves one of his lawyers, Michael Cohen, reportedly paying Daniels hush money.
However, more and more details about this alleged affair have been surfacing in recent days, particularly from the In Touch interview Daniels gave years ago, including that Trump requested Daniels spank him with a copy of Forbes Magazine, and that he has a bizarre love-hate relationship with sharks (which the president himself chronicled on Twitter.)
Pence also alluded to Shitholegate, saying to reporters that he "knows the president's heart" and that Trump wants to "contribute to a growing American economy and thriving communities," regardless of "race or creed."
[image via screengrab]
Have a tip we should know? [email protected]