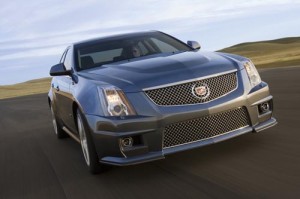 We may not be the biggest car experts on the road, but everyone can appreciate a good old-fashioned duel. So when we heard that the car blog Jalopnik's Road Test Editor had accepted a challenge from General Motors bigwig Bob Lutz to race against the brand new Cadillac CTS-V, our interest was piqued. In honor of GM's new ad slogan "May The Best Car Win," Lutz made what was likely a rhetorical challenge to any driver willing to face their factory sedan against the new Cadillac. But Jalopnik's own Wes Siler called his bluff and offered to pit a Mercedes-Benz C63 AMG against Lutz at Mazda Laguna Seca Raceway in California.
Now, you may be wondering where the blogosphere territory occupied by Jalopnik and Mediaite overlap, and we do admit that we're a bit cerebral to fully appreciate the visceral nature of high-performance vehicles. But we find the site's passion compelling and with it as a guide, have come to appreciate car culture a bit more. Plus, we share other interests, such as… Megan Fox! But common ground aside, that doesn't mean we can't continue to engage in some friendly online competition, and as cool as it is that they're taking on The Man, we're still rooting for General Motors.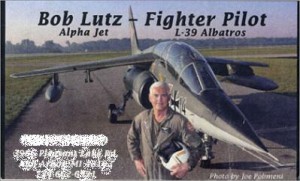 After all, this isn't just about Cadillac and Mercedes — this is our country we're talking about and this contest represents the Automobile Olympics: the United States vs. Germany. Not to mention, that Lutz — who came out of retirement to help save GM — is doing this himself. At age 77! And along with collecting fighter jets, he's also a blogger in his own right, posting just yesterday about the GM challenge on the company's FastLane Blog.
As for pure speed — it doesn't take Jeff Gordon to appreciate that, so believe us when we say that we're keeping our eyes peeled for the logistical details of this showdown and are looking forward to the race. Beyond blog rivalry — and with an all-American character like Lutz — we hope Jalopnik gets smoked.
Photo of Lutz via Jalopnik from the New York Times
Have a tip we should know? [email protected]