Jennette McCurdy, Star Of iCarly, Gives Endorsement To Green Party Hopeful Roseanne Barr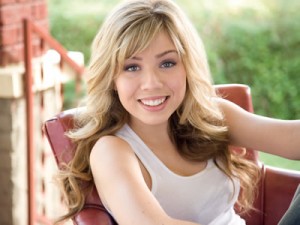 Roseanne Barr's candidacy for the Green Party's presidential nomination is off to an auspicious start with her bid drawing a shout-out from the star of Nickelodeon's hit show iCarly, Jennette McCurdy.
Shortly after the comedienne made headlines with her announcement, the young actress sent out a tweet of approval: "Just shouting out to Roseanne Barr."







RELATED: Roseanne Barr Seeks Green Party Nomination For President
No word yet on Miranda Cosgrove's thoughts (there's always the possibility of her voting for the husband of a recent guest star), but Barr's foray into national politics has drawn raves elsewhere in the Twitterverse, with comedienne Kathy Griffin also expressing support:







Ex-husband actor Tom Arnold was not as amused:




McCurdy and Barr have never worked together before, but — according to the Oracle of Bacon — they are separated by one degree. McCurdy was in Hollywood Homicide with Keith David, who appeared in 1995's Blue In The Face with Roseanne.
Reception for Barr's bid wasn't complete smooth sailing, as Deadline Hollywood's Nellie Andreeva wondered if her current show would put her presidential bid in jeopardy:
For the time being, Barr's presidential run does not pose a problem for NBC as the project, which she co-created and stars in, is in a pilot stage. But things will get dicier if NBC picks it up to series in May and Barr ends up as the Green Party presidential nominee as the campaign doesn't wrap until the November election, well into the fall season, which starts in September. According to FCC's equal-time rule, which applies to "all legally qualified candidates" who have "substantial showing" in the campaign, TV and radio stations are obligated to offer equivalent time to competing political candidates if one gets free airtime.
Have a tip we should know? tips@mediaite.com