Jimmy Kimmel Donates to Doug Jones Campaign After Twitter Beef with Roy Moore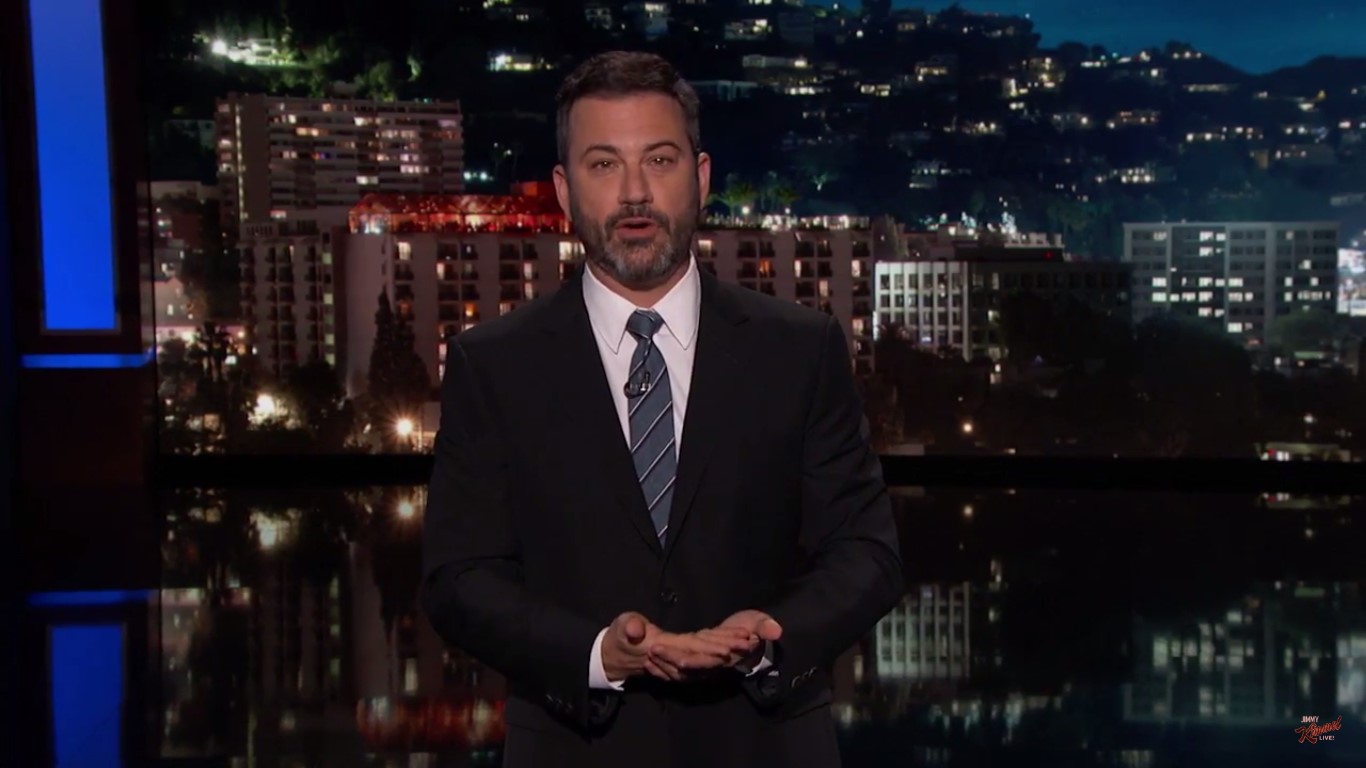 The host of Jimmy Kimmel Live! has taken his beef with GOP Alabama Senate candidate Roy Moore off of Twitter and into his pocketbook, as the talk show personality donated $5,400 to his Democrat opponent Doug Jones.
As first reported by New York Times reporter Kenneth Vogel, Kimmel donated two payments of $2,700 to Jones late last month in his effort to defeat the Republican accused of child molestation:
NEW @FEC FILING: @jimmykimmel, who has sparred on Twitter with ROY MOORE, appears to have donated $5,400 to Moore's Democratic opponent, DOUG JONES. It appears to be Kimmel's 1st federal donation on record (h/t @MattHersha). pic.twitter.com/ED213yyVh8

— Kenneth P. Vogel (@kenvogel) December 11, 2017
The Twitter beef between Moore and Kimmel started after a frequent guest of Live! attended a rally for the Senate candidate and trolled his supporters, which led the Republican to challenge the host to a "man to man" fight.
"@jimmykimmel If you want to mock our Christian values, come down here to Alabama and do it man to man," tweeted Moore.
In a now-viral response, Kimmel fired back by saying, "Sounds great Roy — let me know when you get some Christian values and I'll be there!" He would later accept Moore's challenge to a fight but added that he'd be leaving "his daughters at home."
The late night host then talked about the feud on his show, citing his own Christian faith as his basis for disagreeing with Moore — a man who been accused by numerous women of sexual misconduct and predatory behavior.
"It doesn't fit your stereotype, but I happen to be a Christian too… So if you're open to, when we sit down, I will share with you what I learned at my church. At my church, forcing yourself on underage girls is a no-no. Some even consider it to be a sin," said Kimmel.
[image via screengrab]
Follow the author on Twitter (@calebecarma).
Have a tip we should know? tips@mediaite.com