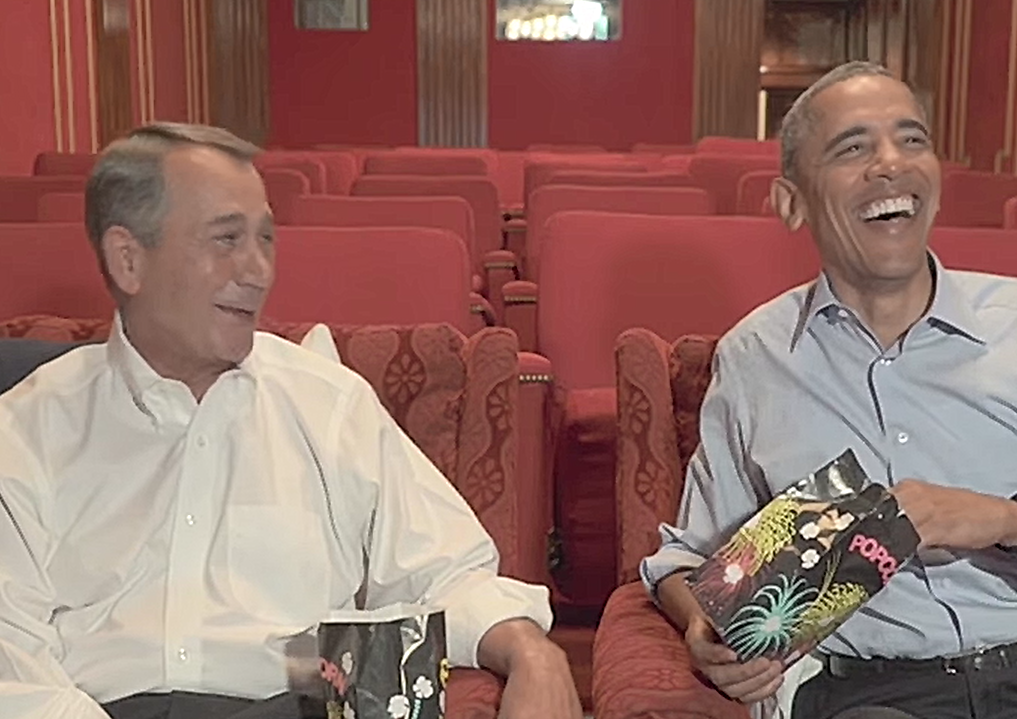 Speaking at an event in Las Vegas last week, former Speaker of the House John Boehner said that he used to "sneak into" the White House to see President Barack Obama, according to The Washington Post.
Boehner apparently adopted his cat burglar style approach to visiting the president out of fear of backlash and scrutiny from the "right-wing press."
According to the Post, Boehner said that the scrutiny would not be exclusive to the conservative media. The liberal media would be critical of President Obama for meeting with the Speaker as well.
"If I didn't sneak in, if I went in like I would normally go in, the right-wing press would go crazy. 'What is Boehner up to?' The left-wing press would go just as crazy. 'What is Obama doing? He's going to let Boehner roll him again.' You're dead before you even have an agreement," Boehner said.
Boehner not only expressed his displeasure with the partisan media but also lamented the idea that Americans now have too many choices of where to go for news and information, in his opinion.
The former speaker also seems to have a problem with the fact that people "get to choose where they get their news" today as opposed to just accepting what they are told by the three major networks and handful of newspapers as was the case in the past.
"What's making everything even worse today is because we have so much news, people get to choose where they get their news," Boehner said, according to the Post. "It used to be we had three big TV networks, five big newspapers, and five big radio stations and whatever they said was the news. Everybody else followed what they do."
Many Republicans celebrate the arrival of alternative media to break up the monopoly that some believe was not friendly to a more conservative agenda. John Boehner is apparently not one of them.
[image via screengrab]
Have a tip we should know? tips@mediaite.com