Julia Louis-Dreyfus Mocks Justice Brett Kavanaugh During Mark Twain Humor Award Acceptance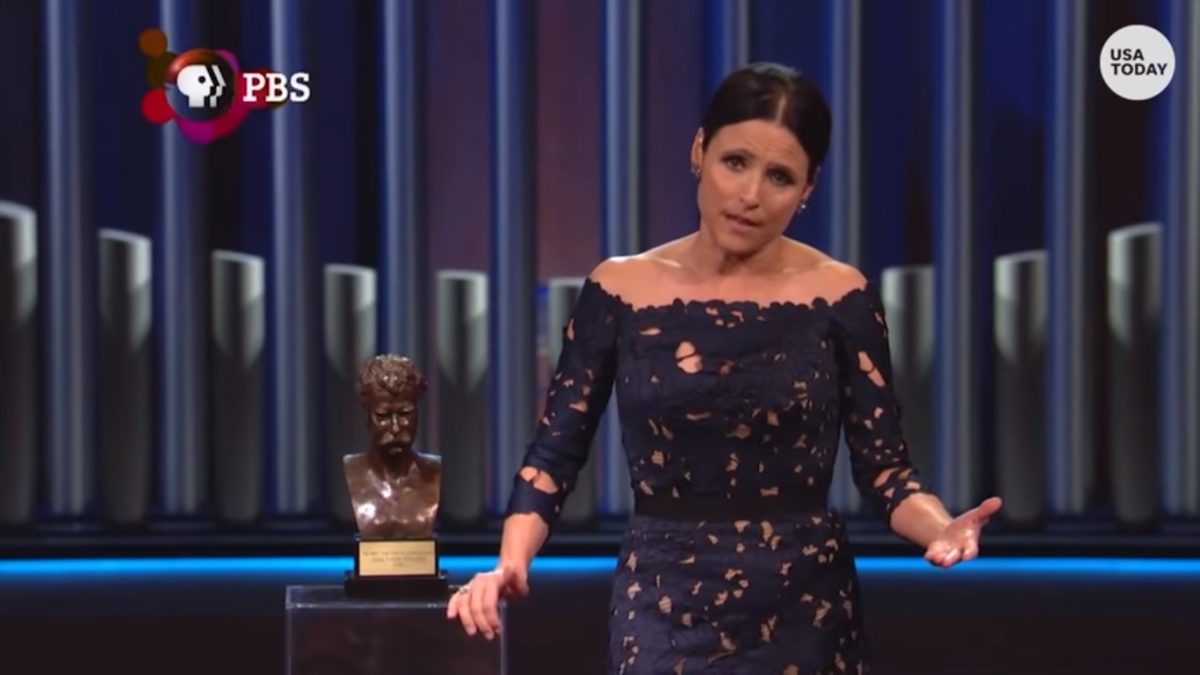 VEEP star Julia Louis-Dreyfus knocked Supreme Court Justice Brett Kavanaugh while accepting the Mark Twain Prize for American Humor award last night.
Louis-Dreyfus explained that she felt particularly close to the situation because she graduated from an all-girls school prep school in the Washington, D.C. area, the same one attended by Kavanaugh's accuser Christine Blasey Ford, who alleged he sexually assaulted her when they were teenagers.
"I attended Holton-Arms, a girls school in the Washington area," Louis-Dreyfus said, speaking at the John F. Kennedy Center in D.C. yesterday. "It has been in the news lately."
She continued by noting that "back in fourth grade, as a matter of fact, I was in a very serious Holton-Arms production of Serendipity," to make the point that "us Holton girls" remember details — a nod to believing Ford's testimony.
"I could swear to it under penalty of perjury," Louis-Dreyfus added. "And yet, I don't remember who drove me to the show or who drove me home."
She then noted that she would be able to remember if if Squee or Tobin were there," or "Bart" — a reference to Kavanaugh and his two high school friends who he named during his hearing in front of the Senate Judicial Committee.
"This, by the way, is totally true and not some kind of subtle attack on our newest Supreme Court Justice – for God's sake the man has suffered enough," Louis-Dreyfus said, before concluding: "I don't think it's that funny anymore, to tell you the truth."
Per The Hill, the speech is set to be aired by PBS on November 19.
[image via screengrab]
Follow the author on Twitter (@calebecarma).
Have a tip we should know? tips@mediaite.com