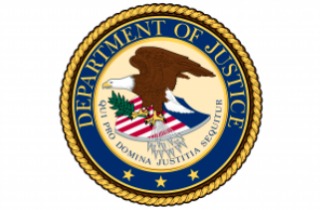 The renewed furor over the murder of Laquan McDonald triggered the latest in a series of protests for racial justice across the city last month. Now, reports say that the Justice Department will launch a formal probe of the Chicago police's practices to address the controversy and potential violations of civil rights.
McDonald died in 2014, but his case has had renewed attention in past weeks over questions of whether Officer Jason Van Dyke used excessive force in a non life-threatening situation when he shot the black teen 16 times. According to the Washington Post, a probe will be formally announced later this week, and will be similar to the assessments launched by the government to address the demonstrations in Ferguson and Baltimore.
The dash cam footage of McDonald's death is the center of the protesters' demonstrations, with many taking notice of how Chicago's police kept it from public viewing for 13 months, as well as how questions have been raised over its lack of audio. Chicago's police chief was fired by mayor Rahm Emanuel last week over the incident, and the state's attorney general has been petitioning the DOJ to look into the incident.
As noted by the Chicago Tribune, Emanuel has continued to defend the city's handling of the case, and dismissed claims that the police department was trying to cover up the video. On Saturday, the mayor seemed to backtrack by saying the department needs "nothing less than complete and total reform."
UPDATE – 10:19 A.M. EST Attorney General Loretta Lynch held a press conference this morning, confirming that the DOJ would be launching an investigation of Chicago's police practices:
Justice Department investigating if Chicago police engaged in a "pattern or practice" of violating federal law https://t.co/I23qtU6xxY

— CNN Breaking News (@cnnbrk) December 7, 2015
[image via Department of Justice]
Have a tip we should know? tips@mediaite.com