Keith Ellison Says He's Asking Congress to Investigate Abuse Claim Made By Ex-Girlfriend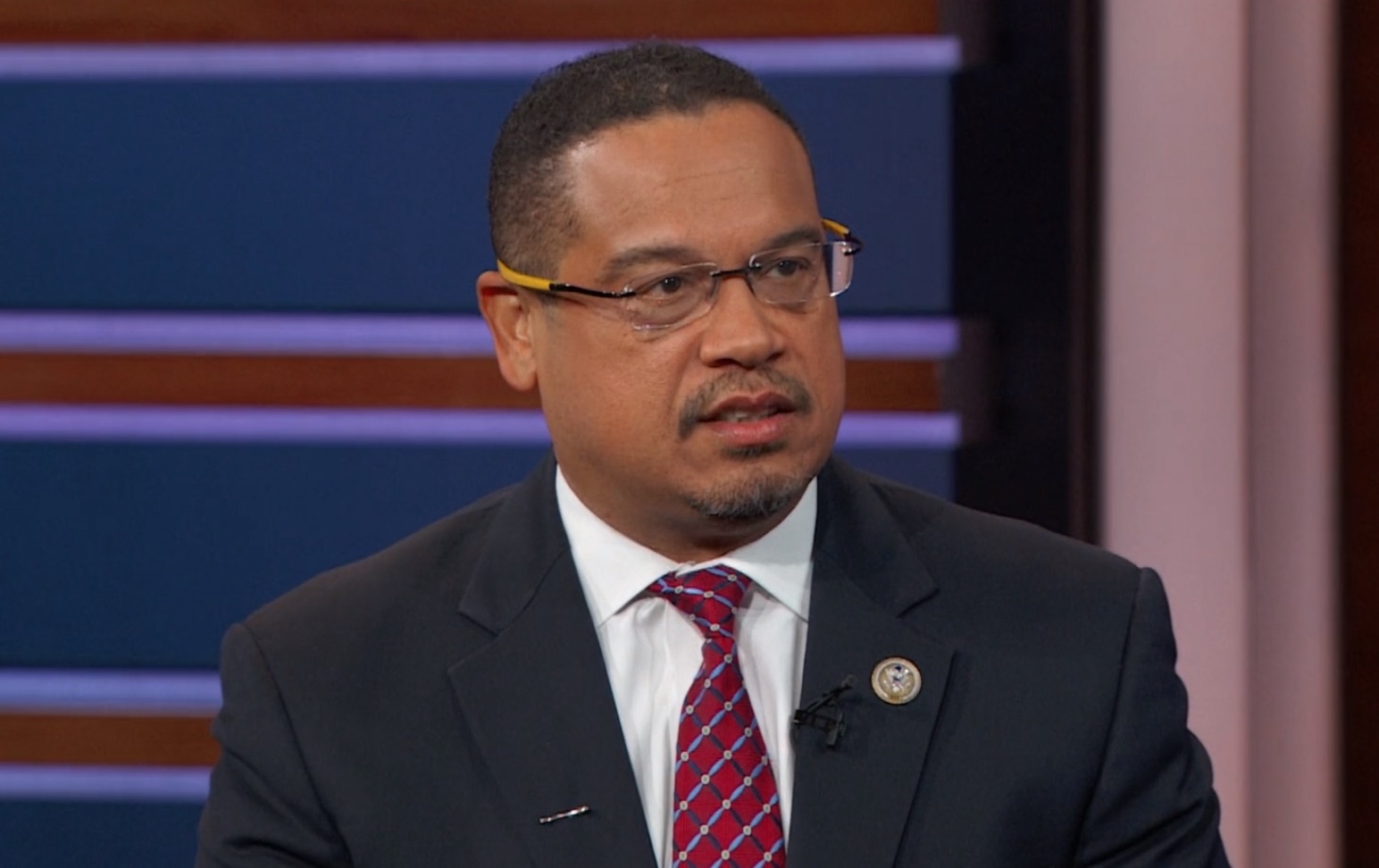 Rep. Keith Ellison (D-MN) is attempting to clear his name by asking Congress to investigate the allegations made against him by his ex-girlfiend, Karen Monahan.
In August, Monahan's son publicized the alleged abuse, saying he had seen video taped by his mother of Ellison pulling her off the bed by her feet and verbally assaulting her. In the wake of the allegations made against Supreme Court nominee Judge Brett Kavanaugh, she has been outspoken on Twitter, calling out the Democratic Party for their treatment of her. She also published a doctor's note documenting her claim against Ellison.
When I post this, it gets deleted every time pic.twitter.com/uAJNx8AgF5

— Karen Monahan (@KarenMonahan01) September 19, 2018
Speaking with Buzzfeed News, Ellison is now prepared for the House Ethics Committee too look into her claims.
"Today I am announcing that I will submit a request for a House Ethics Committee investigation into allegations against me raised by a former partner. I am taking this step now because I am innocent and eager to see this entire matter resolved," Ellison said. "In addition to any House Ethics investigation, an independent investigation has been conducted by an independent attorney. I have complied fully with that investigation, the results of which should be made public soon."
Ellison has repeated denied the abuse allegation, most recently at the televised debate for Minnesota Attorney General last week.
"These allegations have lingered in the public sphere, and remain unsubstantiated. I welcome an investigation by the House to allow us to move on," Ellison told Buzzfeed News.
The DNC had previously announced that they were "reviewing" the allegation.
[image via screegrab]
Have a tip we should know? tips@mediaite.com