Kevin McCarthy Decries Steve King's 'Reckless' Comments on White Supremacy: 'Has No Place in Our Society'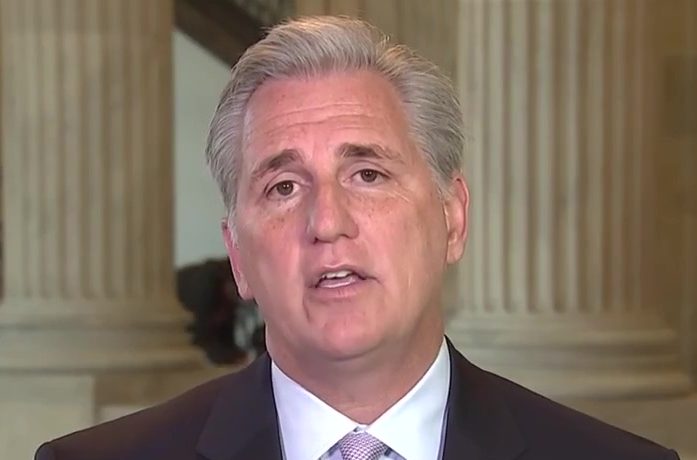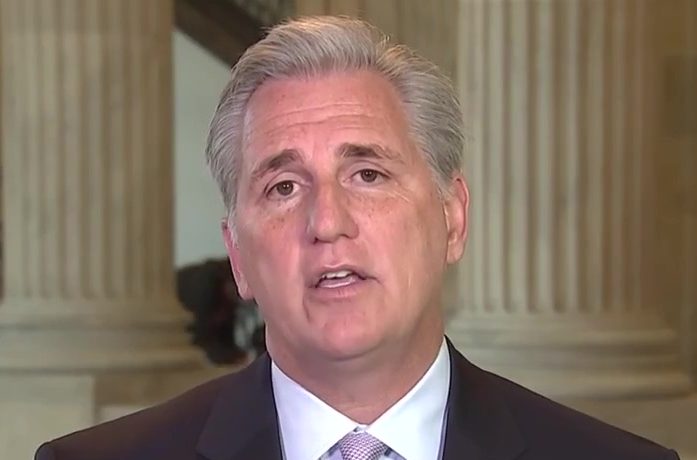 Rep. Kevin McCarthy (R-CA) has been the leader of the House Republican caucus for just one week. But already, one Republican Congressman is making life difficult.
"White nationalist, white supremacist, Western civilization — how did that language become offensive," Rep. Steve King (R-IA) was quoted as saying in The New York Times Thursday.
In a sharply worded statement (via Ashley Killough of CNN), McCarthy condemned King's remarks.
"Everything about white supremacy and white nationalism goes against who we are as a nation," McCarthy said. "Steve's language is reckless, wrong, and has no place in our society. The Declaration of Independence states that 'all men are created equal.' That is a fact. It is self-evident."
Have a tip we should know? tips@mediaite.com
Joe DePaolo - Senior Editor