King Abdullah Declares That Saudi Women Will Be Able To Vote And Hold Public Office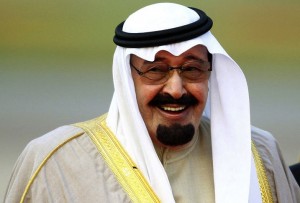 Earlier today, King Abdullah bin Abdulaziz al-Saud of Saudi Arabia announced that after deliberating with senior clerics, the government has decided to let Saudi women vote in elections and even hold elected office.
The move has been praised by Saudi women's rights activists, who believe this can be used as a jumping-off point to get women to be treated more equally in society. Traditionally, Saudi Arabian women are not issued driver's licenses, and they must have approval from a male family member or guardian to work or even "undergo certain medical operations."
Reuters has more details about the changing political winds in Saudi Arabia:
King Abdullah has long been pushing cautious political reforms, but in a country where conservative clerics and senior members of the ruling family oppose even minor changes, liberalisation has been very gradual.

He built a new university for students of both sexes and encouraged women to participate more in the labour market.

Despite calls on social media for widespread protests in Saudi Arabia during the Arab Spring pro-democracy protests in the Middle East and north Africa, the only noteworthy demonstrations were confined to the country's Eastern Province, which is home to the country's Shi'ite minority.
Activist Naila Attar, who led a campaign to get women involved in local elections, said she is hopeful that the move represents "a step to involve women in the public sphere. It is the top of the pyramid and a step in the direction for more decisions regarding women."
h/t Reuters
Have a tip we should know? tips@mediaite.com
Josh Feldman - Senior Editor