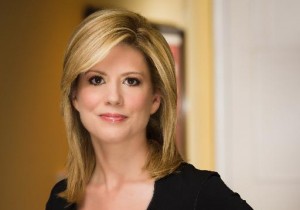 Kirsten Powers, a Fox News contributor for over a decade, will make the move to CNN where she will start Monday as a political analyst, CNN president Jeff Zucker announced.
A former Clinton administration staffer, Powers joined Fox News in 2004 and appeared as a rotating contributor and political pundit on the mid-day commentary show Outnumbered, the primetime Special Report with Bret Baier, and FOX News Sunday.
Her departure comes weeks after Fox News CEO and founder Roger Ailes' forced resignation following a spate of allegations of sexual harassment.
Powers is also a USA Today columnist and the author of The Silencing: How the Left is Killing Free Speech, which was published last year.
—
[image via Twitter/Kirsten Powers]
Sam Reisman (@thericeman) is a staff editor at Mediaite.
Have a tip we should know? tips@mediaite.com