LA Times Editorial Board: Felony Charges Against Pro-Lifers A 'Disturbing Overreach'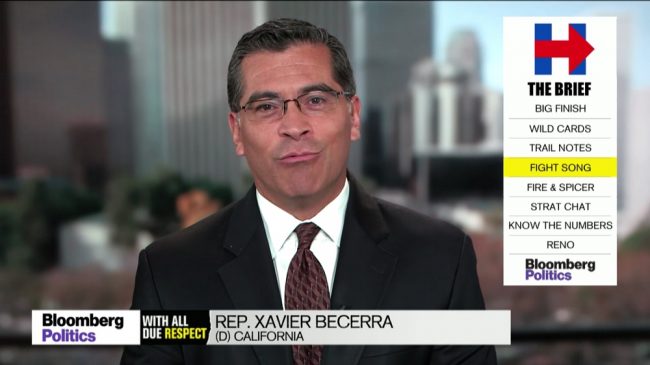 The editorial board of the Los Angeles Times stood up on Thursday as one of the few major media outlets to blast California's prosecution of two pro-life activists for their undercover videos.
"Felony charges are a disturbing overreach for the duo behind the Planned Parenthood sting videos," the newspaper's editorial stated, adding that it was "disturbingly aggressive" for California's attorney general, former Democratic Congressman Xavier Becerra, "to apply this criminal statute to people who were trying to influence a contested issue of public policy, regardless of how sound or popular that policy may be."
While the Times still boosted liberal talking points about the controversial videos (labeling them "heavily edited videos," despite the fact that unaltered versions of the videos are available on the pro-life group's YouTube page), the publication recommended an alternate course of action:
"Planned Parenthood and biomedical company StemExpress, which was also featured in the videos, have another remedy for the harm that was done to them: They can sue Daleiden and Merritt for damages. The state doesn't need to threaten the pair with prison time."
The newspaper pointed out that "in similar cases, we have denounced moves to criminalize such behavior, especially in the case of animal welfare investigators who have gone undercover at slaughterhouses and other agricultural businesses to secretly record horrific and illegal abuses of animals. That work, too, is aimed at revealing wrongdoing and changing public policy."
On Wednesday, The Federalist's Sean Davis called out journalists for their lack of outrage over California's move against the pro-life duo:
I'm yet to see a single "Democracy Dies In Darkness" blue checkmark condemn California's AG for criminalizing investigative journalism.

— Sean Davis (@seanmdav) March 29, 2017
One wonders if other media outlets will join the Times in condemning the "disturbingly aggressive" prosecution.
[image via screengrab] 
Have a tip we should know? tips@mediaite.com