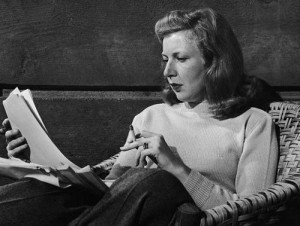 VIDA, an association for women in literary arts, recently released a stunning report on the byline gender gap in major magazines and publications in 2010. Graph after graph showed a massive disparity in the numbers of men and women being published.  And despite the fact that women are out there, men are still overwhelmingly published more than women.
"We know women write. We know women read. It's time to begin asking why the 2010 numbers don't reflect those facts with any equity," the authors of the study wrote.
And yet, there remains plenty of editors who rationalize the gender gap in publishing by saying that there just aren't as many women writers. They say they don't receive as many pitches from women. But women writers everywhere know that isn't true – the problem is that women's work is still too often overlooked. So for every editor who has ever said they can't find enough women writers to publish; Ann Friedman has a new solution for them.
On Monday, Friedman started Lady Journos, a project dedicated to aggregating the work of women writers and journalists in one place to once and for all answer the question "Where are all the women writers?"  Similar to projects like Longform.org and Longreads.com, Lady Journos is a Tumblr-based site that is dedicated to curating works of long-form writing and reporting by women across a variety of topics. Friedman herself is a former editor of Alternet.org and The American Prospect, and has written about how at AlterNet she made a concerted effort to seek out women writers and publish them – and that the only way the byline gender gap could ever be rectified is if other editors also make more of an effort to publish women.
In a post on her personal blog, Friedman explains why she started Lady Journos and what she hopes to accomplish:
"Last night I made Lady Journos! — a one-stop shop for lazy editors who claim there aren't many women journalists. Specifically, I'll be highlighting work by women writers who are not already well-known. (Everyone loves Jane Mayer, and rightfully so! But that's the exact reason I won't be featuring her on the site.) As for criteria beyond the byline, it's totally subjective. I will link to work that I think is compelling — long-form narrative pieces, investigative reporting, provocative essays — by women who deserve more exposure. I worked for four years as a features editor at a national magazine. I think I have pretty good taste."
So far the site has approximately thirty pieces, all authored by women. Readers are also encouraged to submit recommendations to the site as well.
Check out Lady Journos on Tumblr and also on Twitter.
Have a tip we should know? tips@mediaite.com