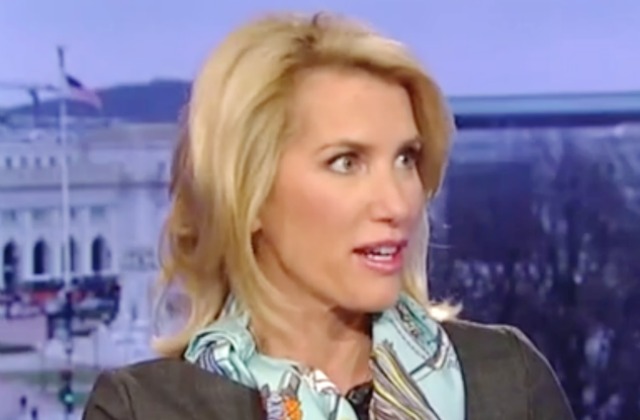 As part of a report that White House Press Secretary Sean Spicer is about to yield the briefing room podium in favor of a job overseeing White House communications, Politico floated the name of a leading contender, and it's a name with which Fox News viewers are undoubtedly quite familiar.
According to the website, conservative commentator Laura Ingraham interviewed for the job last week with Spicer and White House Chief of Staff Reince Priebus.
The fact that Ingraham is in the mix for the high-profile job is surprising on a number of levels. First, she's been more critical of the President than other supporters in the conservative media. She urged him to back off the Freedom Caucus during the bitter health care debate which drove a wedge through the party.
She also criticized Trump for his Twitter usage in a recent appearance on Fox & Friends, saying that he was unlikely to emerge victorious in a PR battle with former FBI Director James Comey by firing off some Tweets.
"You're not going to win that through tweeting, you're going to win that through, you know, smart organization of your legal team and a great strategy," Ingraham said. "But you're not going to win it through the Twitter war."
Ingraham has also alienated a number of major news organizations that she'd be dealing with on a daily basis at the podium. In December, she called ABC, NBC, and The Washington Post worse than irrelevant.
A recent WaPo report contained this tidbit about Ingraham potentially joining the White House comms team:
In addition, Laura Ingraham, a conservative talk-radio host and Trump friend, discussed joining the White House but made clear to officials that she is more comfortable remaining outside as a vocal Trump ally because of her many broadcasting and media commitments, officials said.
[image via screengrab]
——
Follow Joe DePaolo (@joe_depaolo) on Twitter
Have a tip we should know? tips@mediaite.com
Joe DePaolo - Senior Editor