MADNESS: CBS and Turner Agree to $8.8 Billion Extension For NCAA Basketball Through 2032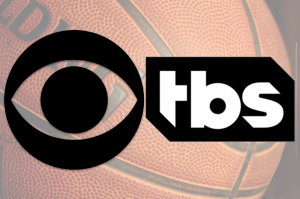 Off of the excitement of Kris Jenkins' stunning three point buzzer-beater in last week's NCAA Championship game for Villanova, the media giants behind March Madness have saddled up and decided to extend their arrangement for a handsome bottom line.
Turner Sports — which operates TBS, TNT, and truTV — and CBS have guaranteed for themselves the rights to the popular March Madness tournament for Men's Division I basketball through 2032, a contract that is worth $8.8 billion. All 67 games of the tournament will continue to air on one of these channels, in one of the biggest sports media broadcasting deals in history.
The CBS-Turner relationship has yielded $6.5 bill in ad sales since 2011, according to Kantar Media.
But live televised ratings are no longer the sole marks of success that broadcasters (and more importantly, investors and advertisers) examine anymore; the last two years' March Madness brought with them unprecedented streaming capabilities, raking in 3.4 million streams in addition to television figures. Although this was the first season that a cable channel carried the National Championship, the broadcast on TBS of Nova's thriller was accompanied by team-specific coverage for each school on TNT and truTV.
The arrangement for airing the final weekend of games — the Final Four and annual National Championship game on the last Monday night of the season — will continue to alternate between CBS in odd years and TBS in even years. Despite the electricity of this year's upset of the Wildcats over the Tar Heels, the bump to TBS hurt the game's ratings significantly when compared to 2015. Last year's Championship bout telecast on CBS broke all-time records, and this year's contest was down 37 percent.
David Levy of Turner said of the deal, "Our partnership with CBS and the NCAA has exceeded all of our expectations, and this new long-term agreement continues to align Turner with one of the premier sports properties that generates unrivaled fan engagement for more than three weeks every year."
[h/t AdAge]
This is an opinion piece. The views expressed in this article are those of just the author.