Man Claims Disgraced Ex-Gov Eliot Spitzer Threatened to Stab Him in the 'F*cking C*ck'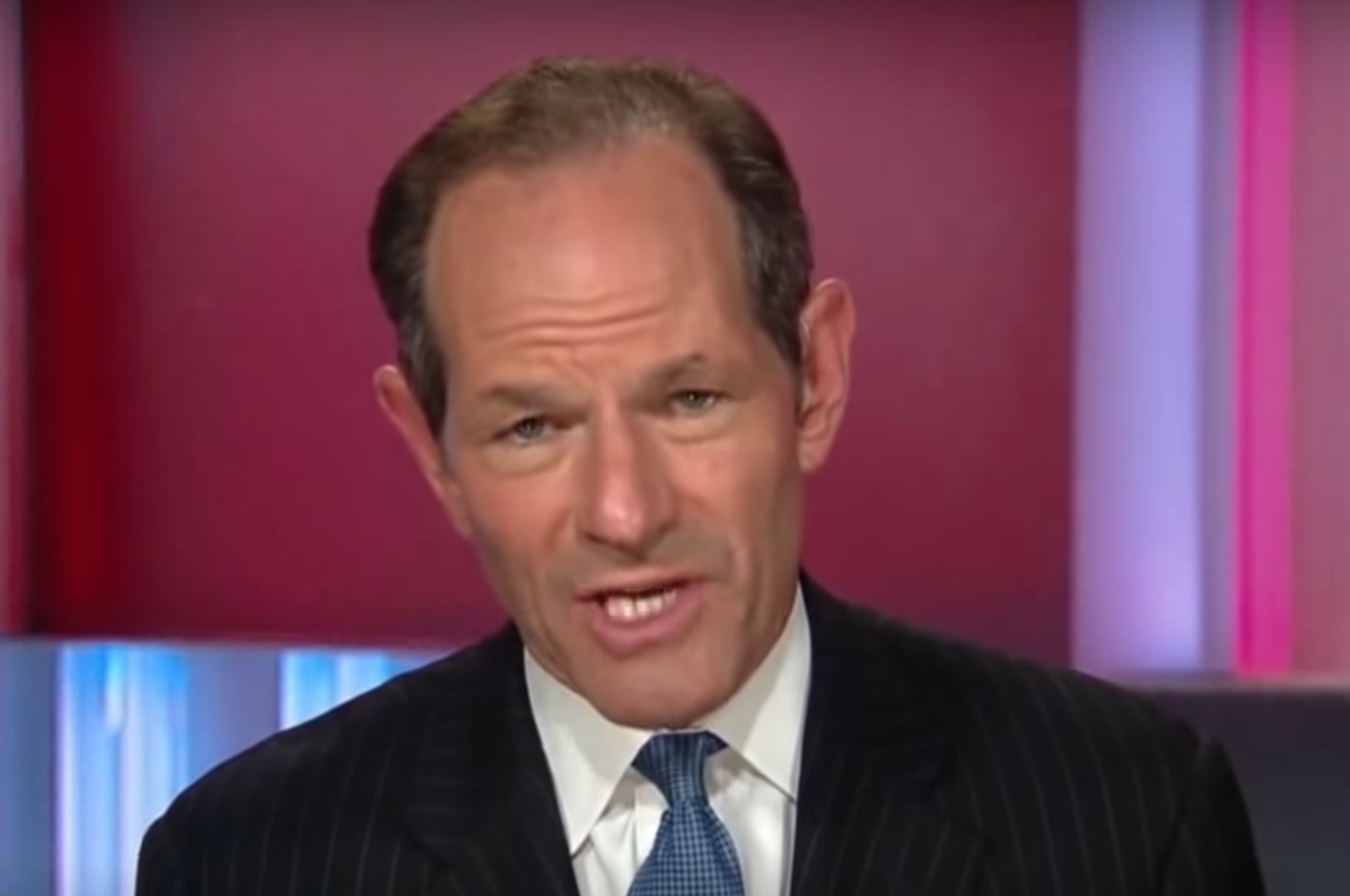 This is the story of a man who sat down to dinner at a fancy restaurant in Manhattan's Upper East Side, only to have former New York governor Eliot Spitzer threaten to stab him "right in [the] fucking cock."
Our victim Jamie Antolini, 48, told the New York Post that the verbal assault occurred as he was dining at posh Greek eatery Avra Madison Estiatorio.
Spitzer was apparently "infuriated" after he overheard Antolini loudly praising Ken Langone — billionaire co-founder of Home Depot and food stamp hawk.
"Ken Langone should have been president" Antolini told his table-mates as Spitzer walked by. "Ken Langone is a great guy."
Well, it turns out Spitzer has quite the history with Langone, who the Post reports he clashed with when he was state attorney general.
Spitzer confronted Antolini after hearing his comments, reportedly screaming, "I'll get a fucking knife and stab you right in your fucking cock!"
"He leaned into me, got right in my face, screaming — yelling — 'I don't know who the fuck you think you are! I'll fucking have you killed!'" Antolini told the Post.
The New York Daily News reported that the spat lasted 20 minutes, according to Antolini, until security escorted Spitzer from the restaurant.
Spitzer, affectionately known to the New York tabloids as the Luv Guv, resigned as governor of the Empire State in disgrace in 2008, after it was revealed he had blown tens of thousands of dollars on high-priced escorts.
Since, he has been occasionally accused of losing it on various people, most recently by a Russian escort he once dated who claimed he threatened her with a "slow painful death" in an explicit-laden phone call.
[image via screengrab]
—
Follow Aidan McLaughlin (@aidnmclaughlin) on Twitter
Have a tip we should know? tips@mediaite.com
Aidan McLaughlin - Editor in Chief