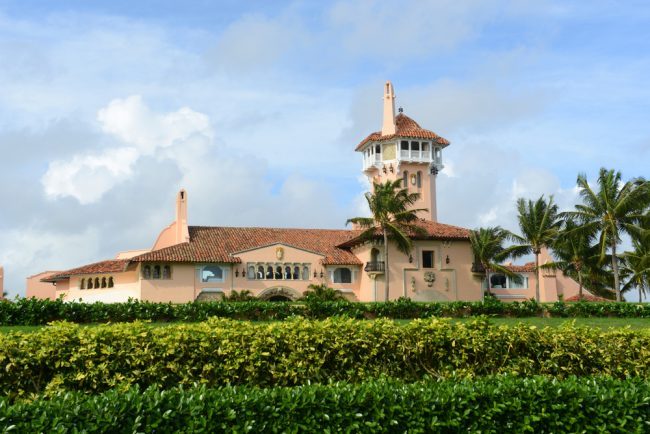 One narrative that has developed during Donald Trump's presidency has been that the president's businesses are profiting from him being in the White House. While it appears some of his businesses and properties are benefiting from this, at least one high-profile club is experiencing a loss of business due to Trump being president.
Mar-a-Lago, Trump's Florida country club that doubles as the "Southern White House," has seen the loss of a number of repeat customers who used the resort to hold banquets and galas. According to the Washington Post, seven charities and nonprofits have announced they will avoid holding their parties at the club next winter, citing the issues of booking events at a place that also serves as a part-time residence for the president.
The departing charities gave a variety of reasons for leaving Mar-a-Lago. But, in interviews with charity officials, it was clear that each organization faced unexpected ripple effects from doing business with a company owned by the president of the United States — at a venue that sometimes doubles as his house.

"It was not a decision based on politics," [Real estate developer Peter] Brock said. "The decision was based on the disruption on getting into Mar-a-Lago, because of all the security and hassle."
Based on the Post's analysis, the resort could lose hundred of thousands of dollars in revenue and experience its worst season for charity parties in nine years. At the same time, the club could make that up due to receiving new members who would be willing to pay the resort's $200,000 membership fee in exchange for the chance to hobnob with POTUS.
Other Trump properties have also seen slowdowns in business since the election. The Trump SoHo hotel is planning layoffs while his New York golf course is suffering through revenue decreases as banquet business is drying up.
[image via Shutterstock]
—
Follow Justin Baragona on Twitter: @justinbaragona
Have a tip we should know? tips@mediaite.com