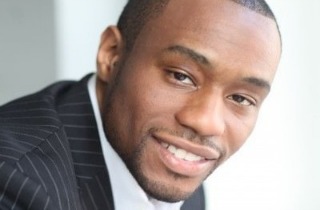 HuffPost Live host Marc Lamont Hill has poured gasoline on the racial controversy over Michael Brown, the unnarmed, 18-year-old black Missouri man who was shot dead by a police officer.
"A Black man in America is killed every 28 hours by police or vigilantes," Hill tweeted on Monday. "THAT, not rioting, is domestic terrorism…"
Hill was referring to unrest that broke out in Ferguson, Mo., following the shooting that resulted Monday in law enforcement using teargas on protesters.
Hill followed up on that tweet with more racial commentary. "Michael Brown should be starting college in a few hours. Instead, he's yet another teenager executed for being young, black, and outside," he wrote in one tweet. "I don't endorse the riots in Ferguson," he wrote in another. "Again, I think they instigate State violence. But I won't spend a minute criticizing people's anger."
Hill's tweets were greeted with some backlash, mostly from conservative followers.
At the National Review, conservative writer Charles Cook accused Hill of feigning outrage. "In some quarters of the media," Cook wrote, "pundits have begun to pretend that America's cops are routinely gunning down unarmed young black men for their own pleasure."
The name of the officer who killed Brown is not being released by authorities, who say they have received death threats related to the shooting.
Tweets below:
A Black man in America is killed every 28 hours by police or vigilantes. THAT, not rioting, is domestic terrorism…

— Marc Lamont Hill (@marclamonthill) August 11, 2014
Michael Brown should be starting college in a few hours. Instead, he's yet another teenager executed for being young, Black, and outside.

— Marc Lamont Hill (@marclamonthill) August 11, 2014
Ferguson Missouri police shoot Michael Brown, an unarmed teenager, with his hands in the air. Black life has so little value in this world.

— Marc Lamont Hill (@marclamonthill) August 10, 2014
[Image via Twitter @marclamonthill]
— —
>> Follow Eddie Scarry (@eScarry) on Twitter
Have a tip we should know? tips@mediaite.com