Maria Bartiromo Blocks Media Figures on Twitter After Taking Heat For Trump/Allegation Remarks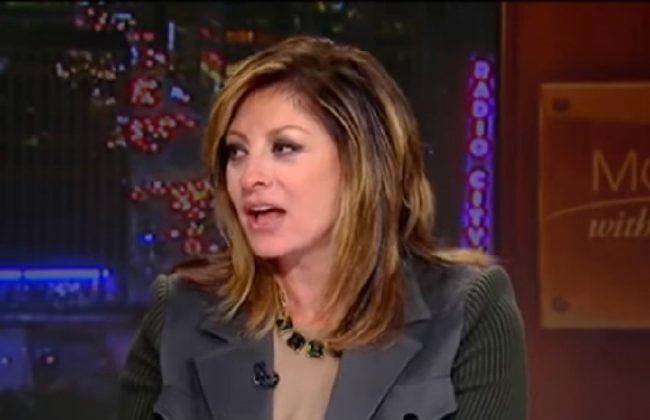 Yesterday, Fox Business host Maria Bartiromo opened herself up to widespread mockery when she insisted on her program that there were no allegations against President Donald Trump when it came to sexual harassment and assault. This, of course, likely came as a shock to the more than dozen women who came forward last year to accuse Trump of sexual misconduct.
After her comments went viral, Bartiromo faced criticism from a number of other media figures. Apparently, she didn't take too kindly to what at least a couple of them had to say as she eventually blocked them on Twitter.
Following what was frankly a very mild tweet — he said Bartiromo's comments were "really strange" — CNN senior media correspondent Brian Stelter noted that the Fox Business anchor had blocked him:
I've always had a cordial relationship with @MariaBartiromo. I can only assume that this tweeted observation is why she suddenly blocked me… ??‍♂️ pic.twitter.com/p6PEGTiBGk

— Brian Stelter (@brianstelter) November 18, 2017
As he stated, Stelter felt he had always had a "cordial relationship" with Bartiromo and could only assume it was his observation that found him on her blocked list.
Later on, after tweeting it was "wild" that Stelter was blocked, freelance journalist Yashar Ali also noticed Bartiromo had done the same thing to him.
3. Wow @brianstelter she blocked me too after my two tweets above. pic.twitter.com/7gmtpLMcBj

— Yashar Ali ? (@yashar) November 18, 2017
In response to the Fox Business segment, Ali had tweeted that Bartiromo had "just erased sixteen women" but that he shouldn't be surprised because she had come to Roger Ailes' defense after Ailes was sued for sexual harassment by Gretchen Carlson.
1. Maria Bartiromo, who faced horrendous harassment when she was the first woman in tv history to report from the floor of the NY Stock Exchange, just erased sixteen women. https://t.co/N4S9VijQxg

— Yashar Ali ? (@yashar) November 18, 2017
2. But I shouldn't be surprised. After all, look how she responded to @GretchenCarlson's lawsuit against Roger Ailes…(reminder: Gretchen had Ailes on tape harassing her) https://t.co/RlrCq1Uasa

— Yashar Ali ? (@yashar) November 18, 2017
One wonders if the Fox Business star has blocked any other notable media figures over the backlash to her odd claim about Trump. If we find any others, we will make sure to add them to this post.
UPDATE: And, unsurprisingly, Bartiromo has also blocked Carlson.
Add me to the list! The truth hurts. Hypocrite https://t.co/Jgjcv5JnT6

— Gretchen Carlson (@GretchenCarlson) November 18, 2017
[image via screengrab]
—
Follow Justin Baragona on Twitter: @justinbaragona
Have a tip we should know? tips@mediaite.com