Marionville Mayor Considers Jewish Center Shooter a 'Friend,' Shares Anti-Semitic Beliefs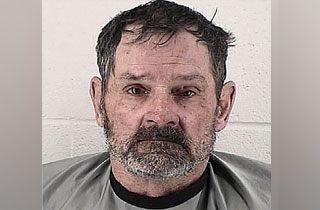 There is at least one person who likes Frazier Glenn Miller, the white supremacist accused of opening fire at two Jewish community centers in Kansas and killing three people last weekend. That man is also the newly-elected mayor of Marionville, MO, and according to local station KSPR, he shares many of Miller's anti-Semitic beliefs.
"[Miller] was always nice and friendly and respectful of elder people, you know, he respected his elders greatly. As long as they were the same color as him," Mayor Daniel Clevenger, who knew Miller as a customer in his repair shop, said in an interview. "Very fair and honest and never had a bit of problems out of him."
Apparently some of Miller's views rubbed off on Clevenger, however, judging by a letter he sent to the Aurora Advertiser ten years ago:
"I am a friend of Frazier Miller helping to spread his warnings," wrote Clevenger. "The Jew-run medical industry has succeeded in destroying the United State's workforce."

The letter continued.

"Made a few Jews rich by killin' us off."

He also spoke of the "Jew-run government backed banking industry turned the U.S into the world's largest debtor nation."
And time hasn't seemed to temper his beliefs, as he said to the same KSPR reporter:
"We've got a false economy and it's, some of those corporations are run by Jews because the names are there," he said. "The fact that the Federal Reserve prints up phony money and freely hands it out, I think that's completely wrong. The people that run the Federal Reserve, they're Jewish."
Though he found it "shocking" that Miller's beliefs turned to violence, "knowing him and how much was built up inside of him, I can understand why he would be the one to do that."
"He didn't have any right to do that and I think he should pay with his life," Clevenger added.
Watch the report from KSPR below:
[Editor's note: Marionville is in Missouri, not Kansas, as an earlier version of this post reported.]
[KSPR]
[Image via Johnson County Sheriff's Office]
—
>> Follow Tina Nguyen (@Tina_Nguyen) on Twitter
Have a tip we should know? tips@mediaite.com