Maryland Lawmakers Want to Screw NSA by Cutting Off Its Electricity and Water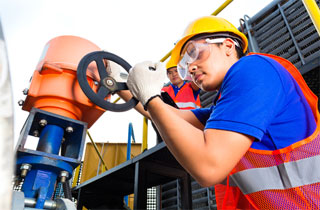 What would Americans have to do to loosen the National Security Agency's death grip on privacy rights? A group of Maryland lawmakers believe they have a solution: Make it so the NSA's engineers can't use the bathrooms.
That's the intent behind recent legislation proposed by eight GOP representatives in Maryland's House of Delegates: the bill would cut off all "material support, participation or assistance in any form" from the state, its residents, and its businesses to the NSA's Fort Meade headquarters.
At its most basic level, this entails cutting the NSA's access to public utilities like electricity and water, needed to run/cool the agency's massive computers, but also needed to provide some semblance of a work environment to engineers, programmers, and all sorts of creepy G-Men. (They may be haunting your emails like digital ghosts, but they're only human. They've gotta poop sometime.)
According to US News, the proposed bill would also prevent NSA-derived evidence from being used in state courts, kill research partnerships between state universities and the NSA, and block the agency from working with state contractors. But really, the sticking point of this bill is that Maryland's trying to evict the NSA from its apartment because they caught the NSA putting spy cameras in the landlord's bathroom.
If this bill passes — and it's one of at least five bills being pushed in state governments across the country — America can look forward to the NSA's employees having a very miserable work experience. Have fun spying on the world in an scorching hot, airless office that smells like clogged toilets, I guess.
— —
>> Follow Tina Nguyen (@Tina_Nguyen) on Twitter
Have a tip we should know? tips@mediaite.com