Media Matters Boss Makes Questionable Claim His Old 'Gross' Posts Were a 'Right Wing Caricature'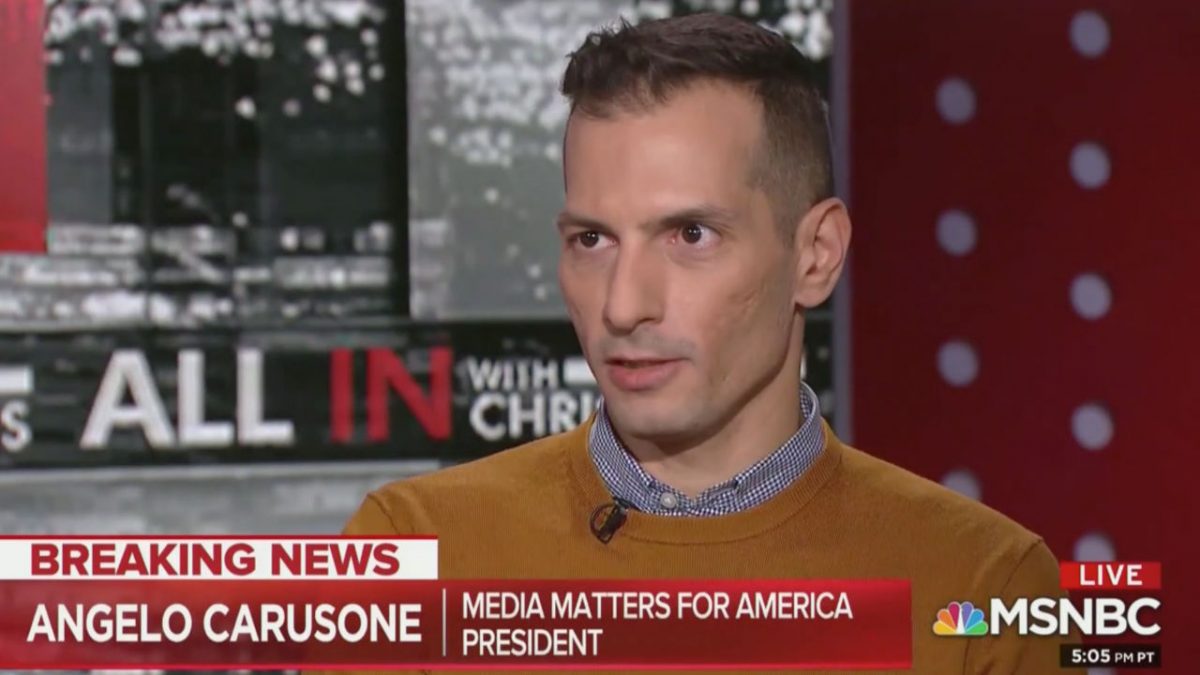 Angelo Carusone, the president of the progressive media watchdog site Media Matters, responded to the unearthing of his controversial old blog posts by claiming he wrote them to "parody… a right-wing blowhard."
The posts were discovered by the Daily Caller, a site founded by Tucker Carlson, in response to Media Matters uncovering the Fox News host's racist and sexist comments made on a shock jock radio show between 2006-2011.
Carusone called his old comments — which including slurs against transgender, Japanese, and Jewish people — "gross content" but alleged to CNN media reporter Brian Stelter that "the entire context and tone was intended to be a giant, obnoxious right-wing caricature, a parody of a right-wing blowhard living my life."
The Daily Caller responded to Carusone by accusing the progressive pundit of misleading, given the Media Matters boss used the same blog to promote liberal views he sincerely believed.
Carusone's old posts are written in cheeky, mid-2000s blogspeak, but there is no obvious indication that they are satire.
In Stelter's Reliable Sources newsletter, the CNN anchor wrote that these old Carusone blog posts have been previously covered, despite the Daily Caller publishing several new ones. Stelter told Mediaite Thursday morning that he will correct the error: "I always run corrections in the next night's newsletter, and that's what I'll do in this case."
In further comments tweeted out by Stelter, Carusone insisted his blog posts were satire:
"I don't speak or write like that. They don't reveal some hidden true self or something. As a testament to that, this is literally all they have and all that they have had for all these years… the only that they ever highlight are those posts which were specifically written with the intent of underscoring just how gross and horrible right-wing blowhards are."
Have a tip we should know? tips@mediaite.com