Mediaite's Noah Rothman On Geraldo: Middle East Unrest Diminishes Obama's Foreign Policy Attacks On Romney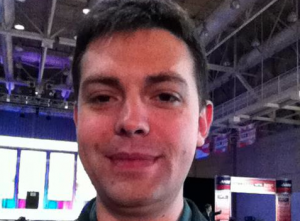 Mediaite's Noah Rothman paid a visit to Geraldo Rivera's radio show recently to discuss the situation in the Middle East as it relates to the upcoming presidential election in the United States. Speaking with Rivera's fill in, Joe Crummey, Rothman asserted that while President Barack Obama once held an upper hand in foreign policy, he now finds himself in a precarious situation.
Until last Tuesday, when U.S. ambassador and three other Americans were killed in the Middle East, international relations and foreign policy were almost a "no show" in the election cycle, Crummey noted. And now it's all changed.
Rothman agreed, further noting that the foreign policy presidential debate would have worked in Obama's favor, but now "there's a real criticism Romney can make" about Obama's policy in the Middle East and the "reset" that was supposed to happen in the region, "which clearly hasn't materialized."
He went on to compare the Obama administration's position (the anti-Islam video is to blame for the breach of the embassy) to that of Libya's (it was a planned attack). The Obama administration, Rothman argued, "seems to be on somewhat thin ice when it comes to their explanation." To say that the video caused this situation isn't putting the administration in a good place.
Though Rothman did concede that the video's recent translation from English did having something to do with it garnering attention now, rather than at the time of its release.
Take a listen below:

Have a tip we should know? [email protected]
---