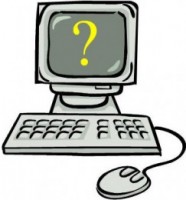 Newspapers are dying, magazines are dying: this is the story of 2009 where the media is concerned. However, the future of media, such as it is, does not look quite so dim. Or dim at all, really. Obviously, the brave new media world that we are slowly moving into (some at a quicker pace than others!) will look entirely different in twelve months' time; something that will likely be in large part due to the efforts of the folks we listed on our online editors of the year poll. So who gets the final nod as our online editor of the year? Our picks below: feel free to add yours in the comments section.

Online Editors of the Year: Harvey Levin/TMZ.com; Choire Sicha & Alex Balk/TheAwl.com

I am calling tie on online editor of the year this year between two extremely different sites for very different reasons. First Harvey Levin at TMZ.com. Despite a well-publicized misstep earlier this week when the site published what was supposed to be a picture of then-senator John F. Kennedy lounging on a yacht filled with naked women but turned out to be a re-worked version of a magazine spread (Levin mea culpa'd fairly quickly) the site has owned the big news stories of the year. Michael Jackson, Tiger Woods, Rihanna and Chris Brown, and more recently (and sad but less media-shattering) Brittany Murphy. When they first broke the story of Jackson's death back in June the mainstream press was slow to jump on it primarily because it was TMZ reporting. Less so with Tiger Woods. Now we have to assume people in newsrooms are probably being paid to figure out who TMZ is getting their info from. The 'how' is less a mystery: they frequently pay for tips. It may be considered a dirty practice in old-school journalism circles but it's also one those same circles are edging towards, story by headline-making story. You know what else pays? Traffic. Something that is becoming more important as more old school news operations ease their way into the online world. Want to know what the future of journalism looks like, for the next little while at least? Harvey Levin has spent the last year showing us. He may spend the next year showing us what sports journalism is going to look like (we're already part way there). Now if only he'd send a team to the Middle East we may not need to overhaul national security entirely.
On the flip side of the coin (different currency altogether?) is The Awl, which was launched earlier this year by Gawker alums Choire Sicha and Alex Balk . If you already read it, you probably read it a lot (it's that kind of site) meaning you don't need me to tell you about it. If you're not a regular clicker, their 'End of the 00's' series, which has been running since last week and is comprised of submissions from well known (and less well-known in some circles) writers looking back on the decade from any number of standpoints, is a great place to begin. Point is, launching a website devoted to smart, sometimes long, not necessarily newsy, hit and miss SEO-y content is maybe not a business plan anyone with a working knowledge of what is currently working on the Internet money-wise would have recommended, but judging from the quick response of their readers to vote them up in our little poll they have a devoted readership and a site offering content that is tough to find elsewhere. Fingers crossed less tough this year. Now they just have to start making some money.

Runner-Up: A.J. Daulerio/Deadspin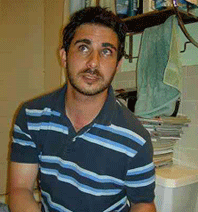 What other website out there has the nerve and the ability and the power to take on a media conglomerate and ostensibly win? Because that's what Deadspin managing editor A.J. Daulerio did when he spent a day publishing every tip he had every gotten about people working at ESPN after being mislead by the company into thinking a lead on Steve Phillips was cold before reading it shortly thereafter on the front page of the New York Post. Needles to say, Deadspin is a serious power player in the sports journalism field. And will likely be increasingly so as they are forced to up their game with the upcoming addition of TMZsports.com to the sports journalism pantheon.

Reader's Choice: Ray Wert/Jalopnik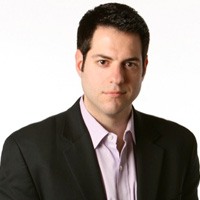 This is how much readers love Jalopnik: Ray Wert received 70 times the amount of votes in our poll than the number of people who actually clicked on the post! If building a voting bot for your favorite online editor is not love and devotion in the brave new media world, than really, what is? Of course, one imagines that a good chunk of those votes actually came directly from the same people responsible for the 27 million page views Jalopnik will get this month. People love cars! Especially when they are made fun and smart, and are talked, and written and Twittered about by knowledgeable people who understand how to turn that love into smart content and stellar traffic. (Also, sometimes boobs.) The future of media is niche, they say, and you need look no farther than Jalopnik for evidence of how that works at its best.
Related: Poll: Who Is The Top Online Editor Of 2009?
Have a tip we should know? tips@mediaite.com