Meghan McCain Fires Back at Kurt Eichenwald Over Twitter Jab: 'Mr. Weirdo Tentacle Porn'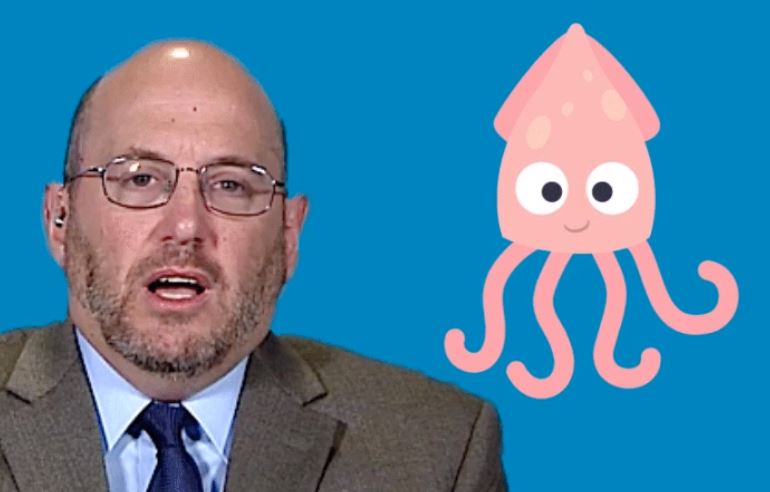 After Kurt Eichenwald pointed out Megan McCain's hypocrisy regarding the use of profanity, The View co-host responded by bringing up the Vanity Fair editor's history of viewing "tentacle porn."
In today's airing of The View, McCain called-out gun control advocate and Parkland shooting survivor David Hogg for his use of profanity when discussing firearm legislation: "I actually — there are a lot of comments coming out, specifically from David Hogg," McCain said. "One thing I will say is you don't move the narrative when you use language like this."
However, McCain herself uses the same explicit language when discussing issues she is passionate about, as Eichenwald noted her bio includes the hashtag "#FuckCancer."
Here is the twitter bio of @MeghanMcCain who freaked out today because a young man who saw his classmates torn to shreds by AR-15 said the same word that is on her bio. Cursing only reserved for YOUR issues, Meghan? pic.twitter.com/jrKDDbSKfy

— Kurt Eichenwald (@kurteichenwald) March 26, 2018
In response to the tweet, McCain responded with a call-out of her own — pointing to the time Eichenwald accidentally tweeted a picture of his computer with a tab open to Hentai tentacle porn.
Whatever you say, Mr. weirdo tentacle porn https://t.co/hz3dFx1QgW

— Meghan McCain (@MeghanMcCain) March 26, 2018
McCain also liked a GIF featuring Eichenwald's face and a squid with moving tentacles.
— Chet Cannon (@Chet_Cannon) March 26, 2018
[image via screengrab]
Follow the author on Twitter (@calebecarma).
Have a tip we should know? [email protected]