Meghan McCain Smacks Scaramucci for Defending Aide Who Insulted Her Father: 'This is Such Bad Spin'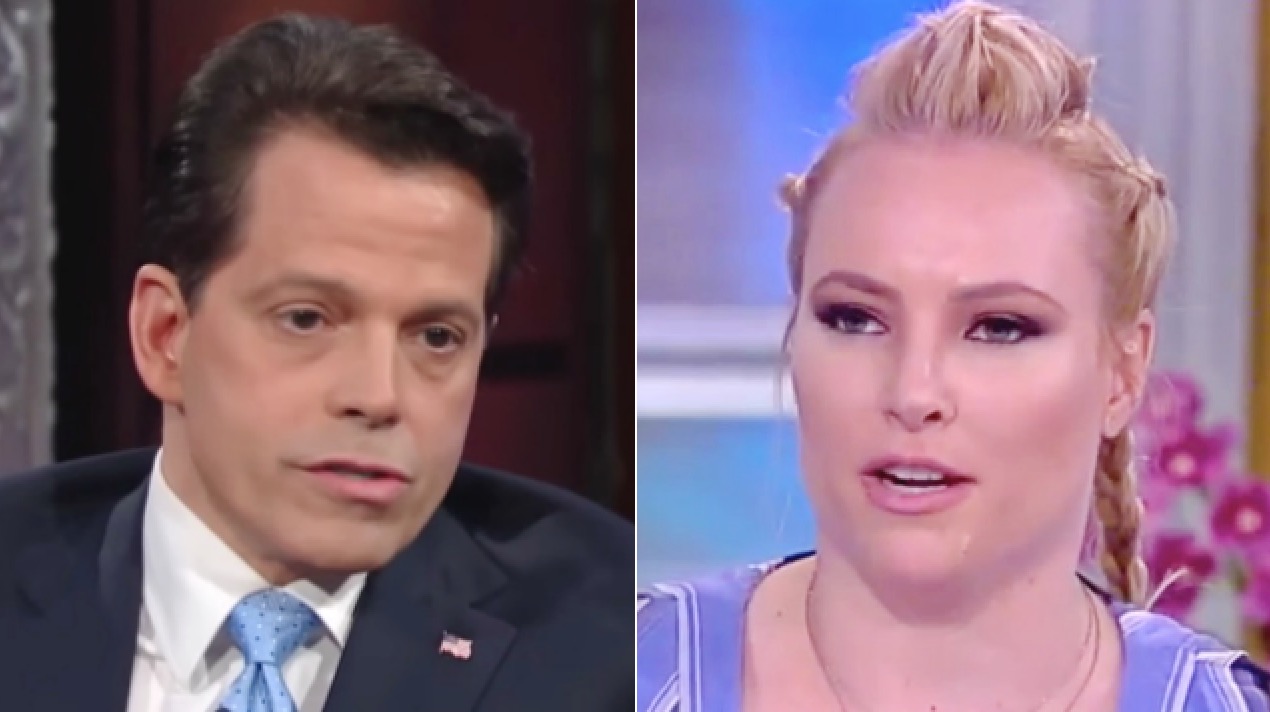 Meghan McCain went after Anthony Scaramucci on Thursday for defending the former White House aide who made flippant remarks about her father because he's dying of brain cancer.
Earlier this week, the Mooch spoke to CNN's Chris Cuomo and bemoaned the fact that Kelly Sadler was fired because of White House internal squabbles. The former White House Communications Director called Sadler "a world-class person" even as he acknowledged her insulting comments on Sen. John McCain (R-AZ), whom Scaramucci also praised as a "true American hero."
Kelly Sadler is a world-class person who made a flippant off-hand remark in private. But instead of handling internally or attaching name to criticism, someone who wanted her fired leaked anonymously to press. This behavior is why people hate Washington. https://t.co/hUdcTG51qO

— Anthony Scaramucci (@Scaramucci) June 6, 2018
Of course what Kelly said was wrong and regrettable. She acknowledged that and apologized in private. WH should've signed off on public apology, too. John McCain is a true American hero, period. As honorable and resilient as they come. I'm praying for the senator. https://t.co/16L4qHyVcG

— Anthony Scaramucci (@Scaramucci) June 6, 2018
For the last two days, Scaramucci has been engaging Twitter users who asked him how he can possibly defend Sadler after the horrible things she said.
Not at all. The remark was wrong. The leak was wrong. But only one was calculated, dishonest and malicious. https://t.co/mWsKtP9Ggp

— Anthony Scaramucci (@Scaramucci) June 6, 2018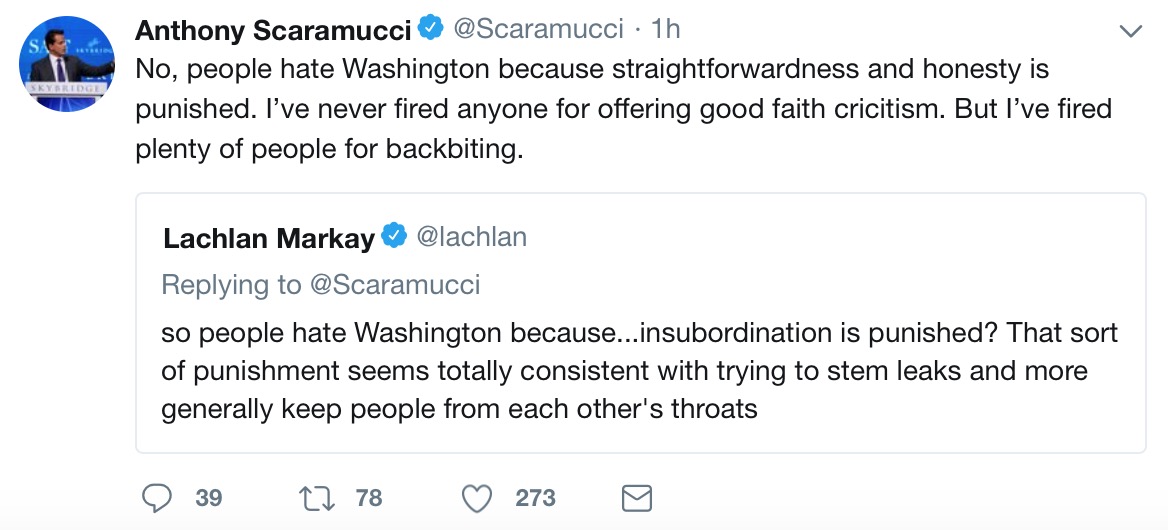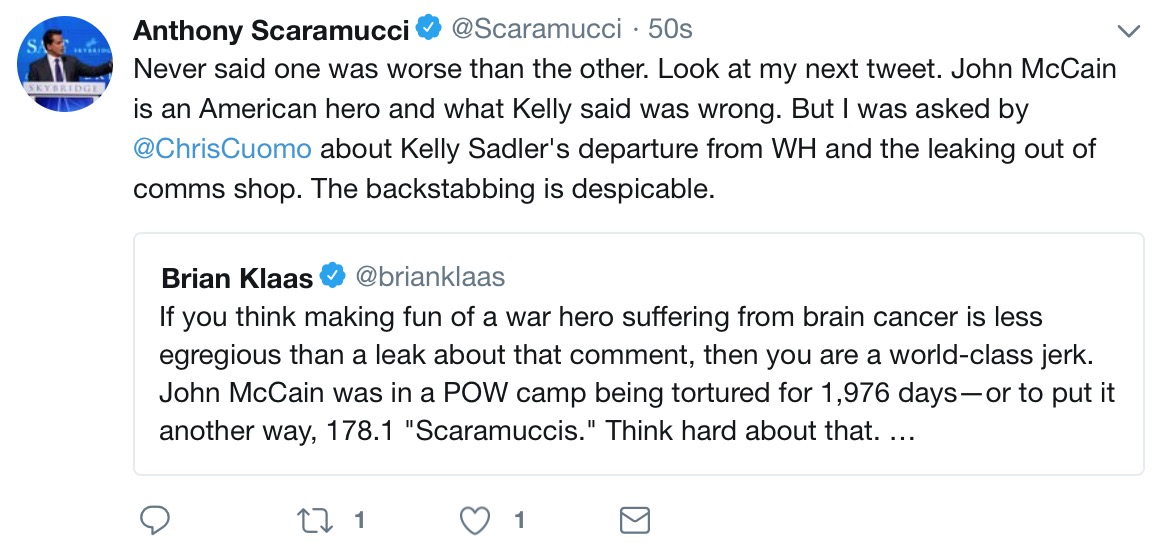 Meghan McCain noticed all this, and she reminded Scaramucci about the real reason why people hate Washington.
No – people hate Washington because the decorum and respect level has reached such toxic lows. And "world class people" don't make death jokes about people with brain cancer. This is such bad spin, even by your standards Mooch. https://t.co/OCsAaBx0YD

— Meghan McCain (@MeghanMcCain) June 7, 2018
Mooch deferred to the comment where he praised McCain's father, which she appreciated.
Thank you https://t.co/dozKQwvcHP

— Meghan McCain (@MeghanMcCain) June 7, 2018
[Image via screengrab]
— —
>> Follow Ken Meyer (@KenMeyer91) on Twitter
Have a tip we should know? [email protected]