Megyn Kelly to Give Opening Remarks at The Hollywood Reporter's Women in Entertainment Event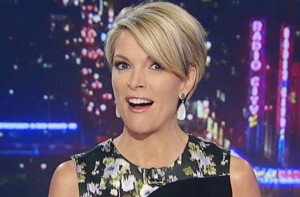 Megyn Kelly has had quite the year and it all started when she asked a question about sexism during the first primary debate and was dragged through the press (and Twitter) by Donald Trump. While she's had some massive career milestones since, she's also found herself a central figure in one of the most tumultuous presidential campaigns of all time and the decline of a massive media empire.
Long story short, Megyn Kelly definitely has lots of insight to share and anyone would be lucky to hear it. The good news is that she will be delivering the opening remarks at The Hollywood Reporter's Women in Entertainment breakfast, which is scheduled for December 7.
Janice Min, president and chief creative officer of The Hollywood Reporter-Billboard Media Group, has nothing but good things to say about the Fox News Channel anchor. Just look:
Megyn Kelly repeatedly has proved her independence and leadership this election year, kicking off and continuing an important discussion about gender following her news-making performance at the first Republican debate. Not surprisingly, she stood her ground under attack in ways that made all media – and women everywhere – applaud.
Beyond the news and her own unplanned involvement in the campaign drama this year, Kelly also has a hand in a few more traditional entertainment endeavors. She will be producing a scripted comedy series called Embeds for Verizon's streaming platform Go90 and developing and producing The Residence for FX.
Check back on December 7 to find out how all of that factors into her remarks!
[image via screengrab]
Have a tip we should know? tips@mediaite.com