Megyn Kelly: Trump Offered Gifts to Me and Other Journalists for Favorable Coverage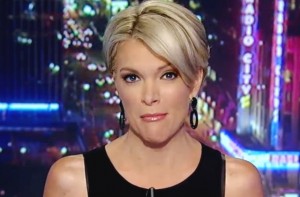 Fox host Megyn Kelly says in her upcoming memoir that President-Elect Donald Trump often tried to offer her gifts in exchange for positive coverage during the 2016 election.
Associated Press has reported on a new excerpt from Settle For More, which states that Trump would routinely offered freebies to journalists and commentators if they would talk him up. These gifts included free airfare and free stays at Trump's various properties.
"This is actually one of the untold stories of the 2016 campaign: I was not the only journalist to whom Trump offered gifts clearly meant to shape coverage," said Kelly. "Trump tried to work the refs, and some of the refs responded…This is smart, because the media is full of people whose egos need stroking."
In one chapter, AP reports, Kelly wrote that Trump would work with "certain TV hosts" to come up with criticism for himself so they wouldn't be seen as "in the tank" for the mogul. Kelly did not say which journalists she was referring to, or which news outlets they worked for.
From the Associated Press:
Resisting Trump's attempts to buy her goodwill with an offer to comp her "girls' weekend" stay at his downtown New York City hotel or fly her and her husband to visit his Mar-a-Lago estate in Florida was an easy ethical decision, Kelly wrote.
This news comes after recent reports suggesting that Trump was furious with Kelly because he got a tip that she would ask him a tough question at the first Republican primary debate. Kelly said she did not think Trump knew exactly what question she would ask, and she shot down a rumor suggesting that Trump might've had someone try to make her so ill that she couldn't moderate.
[Image via screengrab]
— —
>> Follow Ken Meyer (@KenMeyer91) on Twitter
Have a tip we should know? tips@mediaite.com