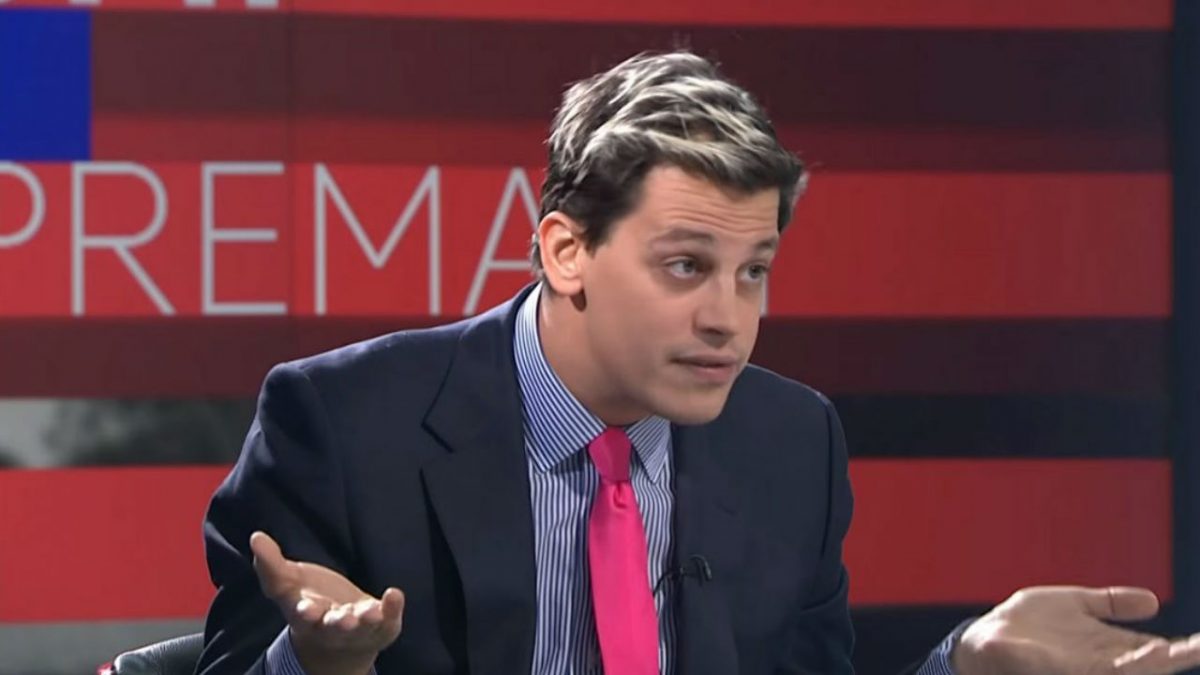 Continuing his ominous threats against reporters, Milo Yiannopoulos accused the media of cultivating animosity toward President Donald Trump and his base in an ominous email sent to Mediaite, and suggested there would be repercussions.
"If journalists keep lying, deceiving and manipulating the public, then they will reap the same hatred they are sowing against Trump and his voters," he wrote in an email to Mediaite Tuesday. "Truthfully I take no pleasure in the prospect: I'd rather beat you in a debate hall than a wrestling ring. But you did this to yourselves, and you deserve what's coming."
Yiannopoulos was responding to an inquiry over a report on his messages encouraging violence against reporters, which were sent to the Observer and The Daily Beast.
"I can't wait for the vigilante squads to start gunning journalists down on sight," Yiannopoulos' messages read.
Responding to Mediaite's article on the disturbing remarks, he contended the reporting misrepresented what he said, "falsely and hilariously presenting an obvious trollish provocation as a 'threat.'"
[Image via screengrab]
Follow Amy Russo on Twitter: @amymrusso
Have a tip we should know? tips@mediaite.com