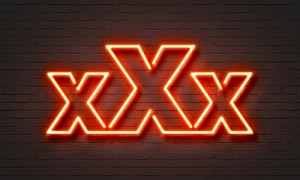 The decline of America's morals via sex education programs is a topic of regular interest at Fox News and similar media outlets. But we all know the one focus group that will almost always take issue with something whenever the words "sex" and "education" are combined: parents.
Hence this story from The Star Tribune that parents of students at the Gaia Democratic School in Minneapolis are outraged that, at the end of a month-long sex ed class, students were taken to a local adult novelty shop.
According to Starri Hedges, the school's director and one of the sex ed program's teachers, "she wanted to provide a safe and welcoming environment for students to learn about human sexual behavior."
"What I saw happening on our trip, I thought it was beautiful because kids could talk to these sex educators without any shame, without any fear," Hedges said Monday.
By the way, the name of the store is the Smitten Kitten. Yes, Smitten Kitten.
While at Smitten Kitten, students sat in the front in a library section of the store, Hedges said. Everything deemed pornographic was off limits to the students, though sex toys and other products were visible, Hedges said.
There's the all too obvious decency and maturity arguments to be made, but what concerned parents the most wasn't the fact that their children were taken to an adult novelty store. Rather, it seems that parents like Lynn Floyd, whose 11 and 13 year old daughters were a part of the excursion, weren't told in advance by the school.
Floyd said he is most troubled that parents were never notified before the trip. "I just struggled to think that I wasn't involved in that," he said.

Hedges said that she "unfortunately didn't communicate well enough with parents ahead of time" about the trip.
While the Gaia Democratic School staff and the parents begin to sort things out, there's also the matter of whether or not the administrators and teachers broke any laws. As The Star Tribune points out, Minneapolis city codes bans anyone younger than 18 years from intentional exposure to "sexually provocative written, photographic, printed, sound, or published materials deemed harmful to minors."
Since Gaia is a private school, the state has little to know authority in the matter.
[h/t The Star Tribune via Death and Taxes]
[Image via Shutterstock.com]
— —
>> Follow Andrew Husband (@AndrewHusband) on Twitter
Have a tip we should know? tips@mediaite.com