Moby (Yes, The Musician) Claims He Can Guarantee Russia Dossier Is '100%' Real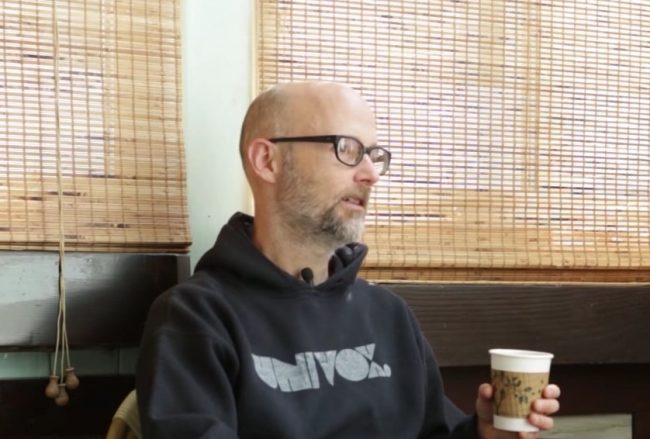 Remember that dossier full of information on Donald Trump that Buzzfeed published even though there was no guarantee that any of it was legitimate? You'll recall that Trump was accused of, among other things, hiring Russian sex workers to perform golden showers. You'll also recall that U.S. intelligence agencies have now verified at least some of the accusations in the dossier. Well, recording artist Moby has a message for you: "It's all real," he says.
Look:
Here's what the full Facebook post says:
after spending the weekend talking to friends who work in dc i can safely(well, 'accurately'…) post the following things:

1-the russian dossier on trump is real. 100% real. he's being blackmailed by the russian government, not just for being peed
on by russian hookers, but for much more nefarious things.

2-the trump administration is in collusion with the russian government, and has been since day one.

3-the trump administration needs a war, most likely with iran. at present they are putting u.s warships off the coast
of iran in the hope that iran will attack one of the ships and give the u.s a pretense for invasion.

4-there are right wing plans to get rid of trump. he's a drain on their fundraising and their approval ratings, and the gop and koch
brothers and other u.s right wing groups are planning to get rid of trump.

5-intelligence agencies around the world, and here in the u.s, are horrified by the incompetence of the trump administration, and are
working to present information that will lead to high level firings and, ultimately, impeachment.

i'm writing these things so that when/if these things happen there will be a public record beforehand.

these are truly baffling and horrifying times, as we have an incompetent president who is essentially owned by a foreign power.

-moby
Well, if a random person on Twitter can predict that Beyoncé would have twins, why can't we believe that Moby has insider information about the GOP's plans to kick Trump out of the White House and Trump's ambition to invade Iran? With all the news about National Security Advisor Mike Flynn possibly having conversations about sanctions with Russian officials, Moby's statements aren't totally implausible. Oh by the way, Trump has strongly denied that there is any truth to the dossier.
[image: screengrab]
Have a tip we should know? tips@mediaite.com