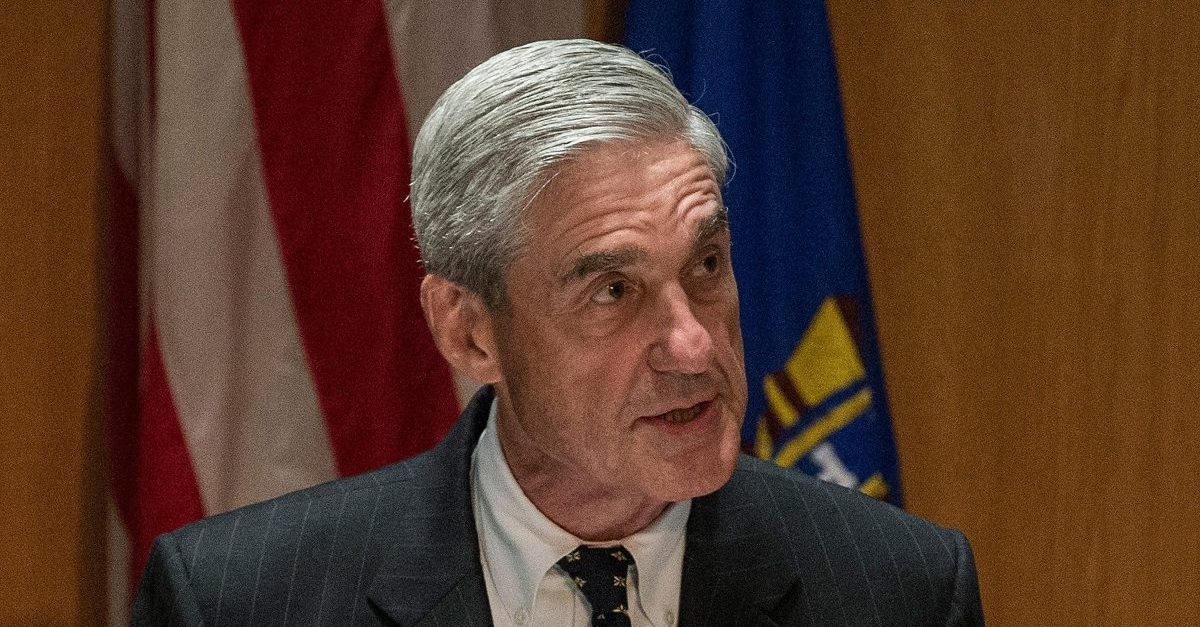 Special counsel Robert Mueller hasn't given up on an interview with President Donald Trump yet, but a new report says he's willing to accept "some" written answers.
The special counsel, Robert S. Mueller III, will accept written answers from President Trump on questions about whether his campaign conspired with Russia's election interference, Mr. Mueller's office told Mr. Trump's lawyers in a letter, two people briefed on it said on Tuesday.

But on another significant aspect of the investigation — whether the president tried to obstruct the inquiry itself — Mr. Mueller and his investigators understood that issues of executive privilege could complicate their pursuit of a presidential interview and did not ask for written responses on that matter, according to the letter, which was sent on Friday.
Multiple reports over the past few months have illustrated a long back-and-forth between Mueller's office and the President's legal team.
Rudy Giuliani in particular has been very outspoken about the ongoing discussions. More recently he said he's starting to prep a rebuttal of Mueller's possible findings, while also acknowledging in a new profile that Trump could very well block the release of Mueller's findings.
The Times said Trump's legal team continues resisting a "formal interview," telling Mueller's office that regarding potential collusion and obstruction "Mr. Mueller can find the answers in the interviews that his investigators have conducted with witnesses, including senior White House aides and administration officials, and more than 1.4 million documents turned over by the White House."
[image via screengrab]
Have a tip we should know? tips@mediaite.com
Josh Feldman - Senior Editor