CNN Reports on Alex Jones Tweets That Violate Twitter Policy, Posts Quickly Deleted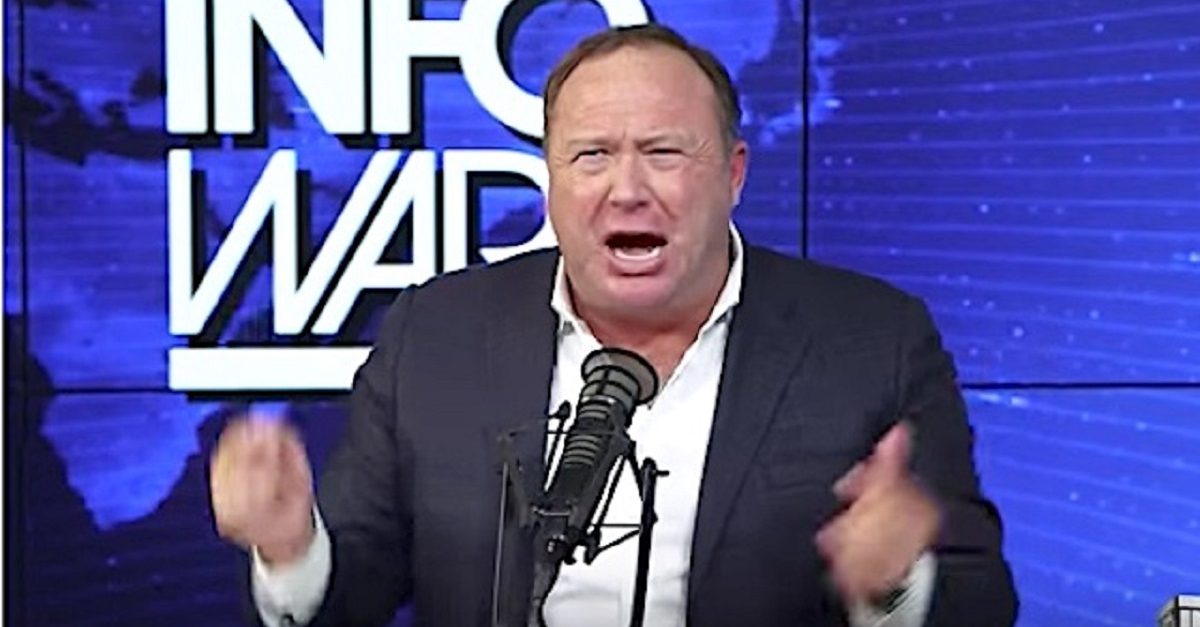 Certain content created by conspiracy theorist and radio host Alex Jones disappeared from Twitter Thursday, just one hour after a CNN article called them out for violating Twitter's policies.
Amid a social platform crackdown on Jones and his website Infowars that led to bans on Facebook and YouTube, Twitter has stood by its decision not to ban the controversial host.
But CNN's Oliver Darcy reported that Twitter's vice president told staff that the content Jones was banned from YouTube and Facebook for was not permissible on Twitter. Darcy noted, however, that much of that content was posted on Twitter as well, and remained up.  All those posts were promptly removed from Twitter shortly after Darcy's CNN report was published.
Update: All 20 of the tweets/videos in our story about how InfoWars / Alex Jones have violated Twitter standards have been deleted https://t.co/WpEZsLjr0i pic.twitter.com/skAmob4TfL

— Oliver Darcy (@oliverdarcy) August 9, 2018
A Twitter spokesperson informed CNN that it was not the doing of the company, suggesting it was either Jones or someone with the ability to log into his account.
The missing content comes as the social media giant stands by its decision to continue hosting Jones' posts, despite Apple, Spotify and Facebook banning him from their sites.
Jones has fallen under intense scrutiny for his harassment of Parkland shooting survivors as well as families of Sandy Hook massacre victims.
Jones has also used social media to propel these and other attacks and CNN's Darcy pointed out that Jones has used Twitter to glorify violence and spread hatred of Muslims and the LGBTQ community, all cases which seem to be against the platform's rules.
Griping about the collective online banning, Jones tweeted Monday, "What conservative news outlet will be next?"
[Image via screengrab]
Have a tip we should know? tips@mediaite.com