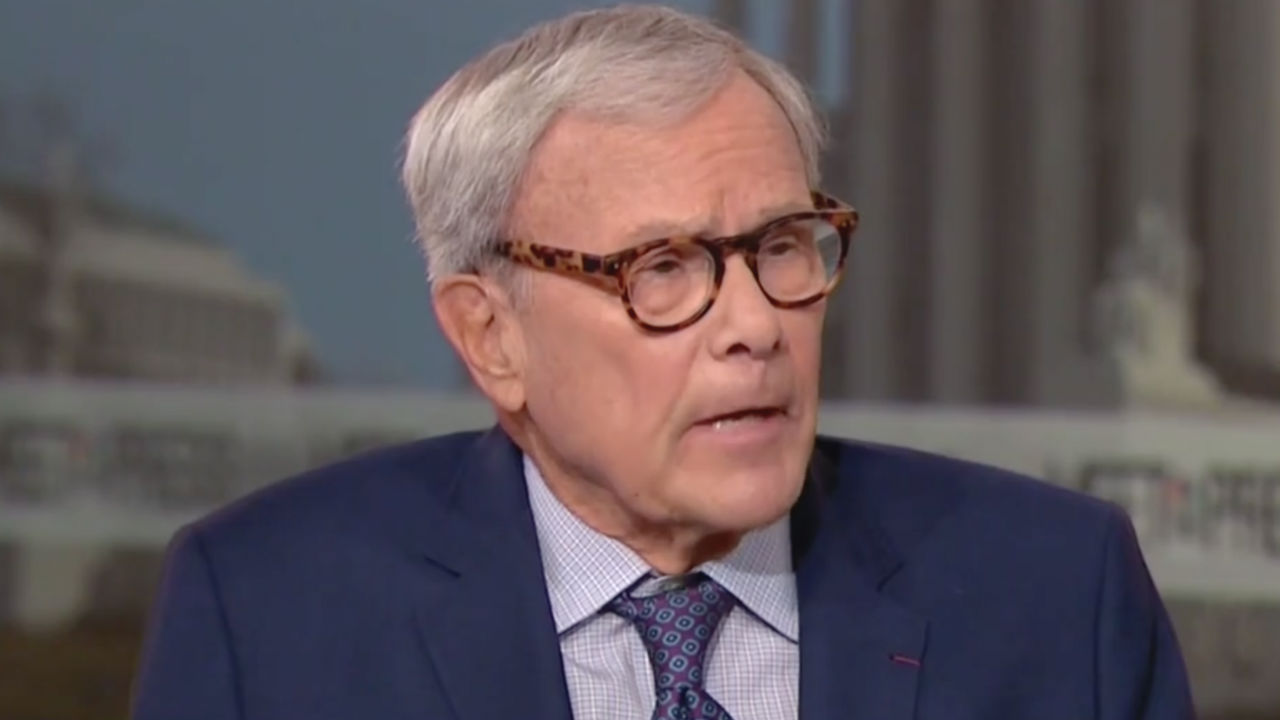 A memo sent to NBC News employees Monday guidelines for reporting on allegations of sexual harassment raised against Tom Brokaw.
The document, obtained by Variety, reminds reporters to "be scrupulous in reflecting all sides," going on to detail exactly what scrupulous reporting required.
"Include relevant portions of Brokaw's denial, his email and the email in support of him, signed by more than 60 colleagues," the memo said.
However, the signed email is already problematic, since it was reported by Page Six that not all those who signed it did so free of pressure. One staffer told the outlet she felt she wasn't allowed to make her own decision on the matter.
"We felt forced to sign the letter supporting Brokaw," the source said. "We had no choice, particularly the lower level staffers. The letter was being handed around the office and the unspoken threat was that if your name was not on it, there would be some repercussion down the road. Execs are watching to see who signed and who didn't. This was all about coming out in force to protect NBC's golden boy; the network's reputation is tied to Brokaw…If more women come forward, that's a big problem."
Another source told Page Six people were signing the letter "without knowing the facts" and that it "will have a chilling effect on other women coming forward."
While NBC's memo appears to be promoting the basic rules of fair reporting, the responses of both sources raise questions as to whether they may be others who've yet to go public, and whether they would feel encouraged to do so at this juncture.
Brokaw has been accused by former network anchor Linda Vester of sexual harassment and assault involving inappropriate messages, groping and forcing attempts to kiss her. The allegations emerged first in The Washington Post and Variety. Another woman, who is remaining anonymous, has also come forward. Brokaw maintains the stories are false.
[Image via screengrab]
Follow Amy Russo on Twitter: @amymrusso
Have a tip we should know? tips@mediaite.com