Networks Forced to Provide 'Make Goods' to Advertisers Due to Sagging NFL Ratings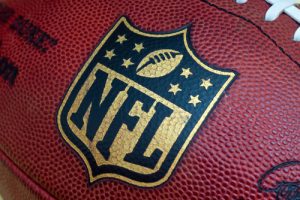 Declining ratings through the first half of the NFL season forced the networks to provide "make goods" to advertisers because certain ratings targets were not met.
According to a report in Ad Age, which cites data from Standard Media Index, the NFL's broadcast partners have been forced to give back approximately 20 percent of their ad time to sponsors in the form of make goods — ads which are given to sponsors at no additional charge to make up for commercials that fell short of ratings goals.
ESPN reports that NFL ratings have recovered somewhat since the election, as the league predicted in an internal memo leaked in October. Ratings were down 10 percent overall through 14 weeks of the season, but that's a recovery from the 14 percent the numbers were off after Week 9.
Much of the turnaround has been tied to the success of the Dallas Cowboys. As America's Team has amassed a league-best 12-2 record, they've been prominently showcased in each of the last four weeks — with three consecutive primetime NBC games plus their traditional late-afternoon Thanksgiving game on FOX.
CBS and FOX have, by far, fared the best in the ratings this year, although their numbers are off slightly too. ESPN reports that FOX, which has the NFC Sunday afternoon package, was down 4 percent through Week 14, while CBS's AFC Sunday afternoon package was down 7 percent.
NBC and especially ESPN have gotten the worst of it. NBC's Sunday Night Football was down 13 percent. And ESPN's Monday Night Football was off 15 percent.
ESPN may be able to salvage their numbers a bit with their season finale, as they have the Cowboys this week taking on the Detroit Lions.
[image via Dean Bertoncelj Shutterstock.com]
–
Follow Joe DePaolo (@joe_depaolo) on Twitter
Have a tip we should know? tips@mediaite.com
Joe DePaolo - Senior Editor