New Guardian Revelations Show Microsoft Helped NSA Get Direct Access To User Messages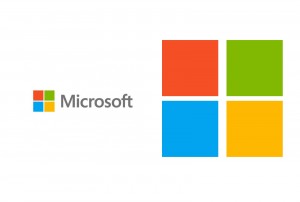 A new report today in The Guardian reveals that at least one of the companies involved in the NSA's PRISM program has been very cooperative in giving direct access to encrypted user communications. In what Glenn Greenwald refers to as an internal NSA bulletin, there are details about the scope of Microsoft's involvement, including access to Oulook.com e-mails and web chats, the cloud file host SkyDrive, and the audio and video of Skype conversations.
The Guardian highlights how both Microsoft and Skype emphasize their commitment to protecting user privacy, but in spite of this, they have been helping the NSA get around its own encryption software to collect data. The orders are broad in scope, but the communications can only be collected "if the NSA operative has a 51% belief that the target is not a US citizen and is not on US soil at the time."
The new documents detail how the NSA worked with Microsoft to get around the latter's encryption.
The files show that the NSA became concerned about the interception of encrypted chats on Microsoft's Outlook.com portal from the moment the company began testing the service in July last year.

Within five months, the documents explain, Microsoft and the FBI had come up with a solution that allowed the NSA to circumvent encryption on Outlook.com chats

A newsletter entry dated 26 December 2012 states: "MS [Microsoft], working with the FBI, developed a surveillance capability to deal" with the issue. "These solutions were successfully tested and went live 12 Dec 2012."
The Guardian report notes that all of this information collected is "routinely shared with the FBI and CIA," and one document refers to this as a "team sport."
Microsoft provided a statement to the Guardian, which notes in part that "there are aspects of this debate that we wish we were able to discuss more freely."
After the first revelations about the PRISM program came out last month, Microsoft insisted it only cooperates with U.S. intelligence when it receives subpoenas and does not "participate in" "a broader voluntary national security program to gather customer data."
You can read the Guardian's full report here.
—–
Follow Josh Feldman on Twitter: @feldmaniac
Have a tip we should know? tips@mediaite.com
Josh Feldman - Senior Editor