New Hampshire is a 'Drug Infested Den' … And Other Moments From Donald Trump's Call With Mexico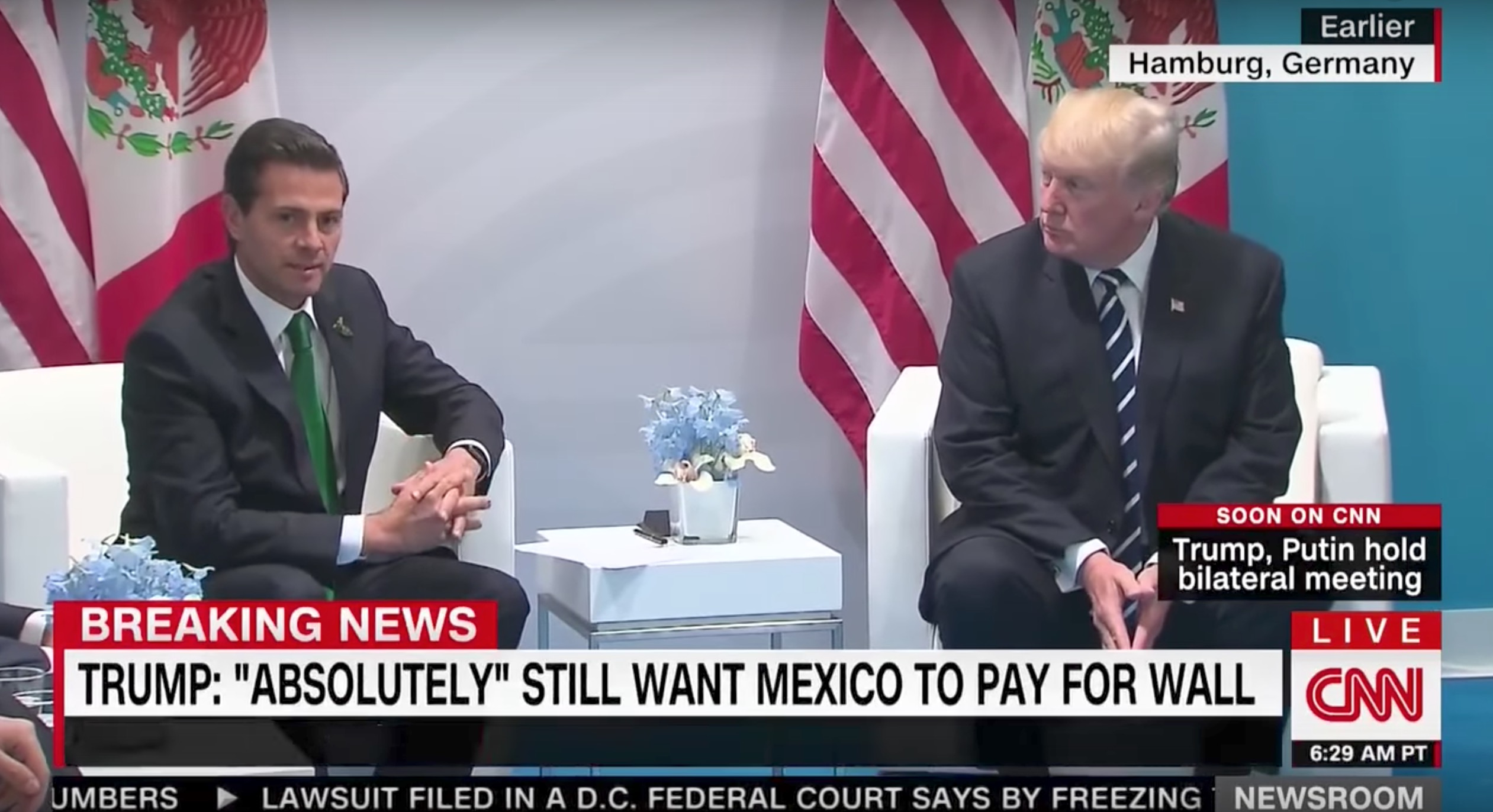 The Washington Post obtained the transcripts of President Donald Trump's first calls with Mexican President Enrique Peña Nieto and Australian Prime Minister Malcolm Turnbull — and published them in full Thursday morning.
The bonkers calls with two foreign leaders were reported on at the time, but the extent of the insanity contained in the conversations, held in January shortly after Trump's inauguration, is only now evident thanks to leaks of the full transcripts.
And so, presenting the craziest moments from Trump's leaked call with Pena Nieto:
1. Trump calls New Hampshire a "drug infested den".
In a back-and-forth about the drug trade across the Southern border, Trump told Pena Nieto he wants to stop illegal immigration, citing the "drug lords in Mexico that are knocking the hell out of our country."
Trump also says "I won New Hampshire because New Hampshire is a drug-infested den," before offering Pena Nieto help with his country's own drug problem: "You have some pretty tough hombres in Mexico that you may need help with, and we are willing to help you with that big-league."
… Trump actually lost New Hampshire.
2. Trump admits he is in a "political bind" because of his promises that Mexico will pay for the border wall.
His full comment: "The only thing I will ask you though is on the wall, you and I both have a political problem. My people stand up and say, "Mexico will pay for the wall" and your people probably say something in a similar but slightly different language. But the fact is we are both in a little bit of a political bind because I have to have Mexico pay for the wall – I have to. I have been talking about it for a two year period, and the reason I say they are going to pay for the wall is because Mexico has made a fortune out of the stupidity of U.S. trade representatives."
3. Trump asks Pena Nieto to stop saying publicly that Mexico will never pay for the wall.
"We cannot say that anymore because if you are going to say that Mexico is not going to pay for the wall, then I do not want to meet with you guys anymore because I cannot live with that," Trump told the Mexican president. "But you cannot say anymore that the United States is going to pay for the wall. I am just going to say that we are working it out."
Trump goes on to downplay the eventual cost of the wall, arguing that "this is the least important thing that we are talking about, but politically this might be the most important talk about."
When Pena Nieto pushed back on Trump, stating "my position has been and will continue to be very firm saying that Mexico cannot pay for that wall," Trump replied: "But you cannot say that to the press. The press is going to go with that and I cannot live with that. You cannot say that to the press because I cannot negotiate under those circumstances."
[image via screengrab]
—
Follow Aidan McLaughlin (@aidnmclaughlin) on Twitter
Have a tip we should know? tips@mediaite.com
Aidan McLaughlin - Editor in Chief