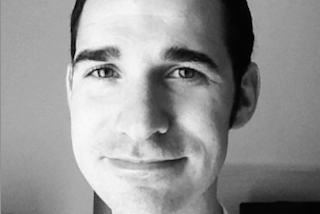 Dr. Craig Spencer, who last year caused a national media freakout after he was being treated for Ebola in New York, spoke out publicly this week on the media overreaction to his case.
Case in point, Fox's Megyn Kelly called him irresponsible and some random person ranted on Twitter that he should be "charged for manslaughter if he infects anyone."
Spencer got a good laugh out of that one and lamented how much time his individual, isolated case took up on cable news. And, he observed, a lot of the politicians who publicly weighed in on his case or stepped up Ebola watch only did so because it was a "convenient chance to appear presidential."
And in additional comments featured on WNYC's website, Spencer elaborated on his issues with the media coverage:
At no point would I have put – not just my personal safety – but the safety of my loved ones and my community at risk.

There were hours of debate about "can I touch the subway pole? Can I go bowling? Can you get Ebola from a bowling ball?" There wasn't a lot of informing, saying, hey, none of this is really pertinent. … What we know about this disease is you cannot get this illness at a time when someone is not symptomatic, as I was. … I could understand the fear because I don't think people were given a reason to not fear.
You can listen to some of Spencer's comments here, via WNYC:
[image via screengrab]
— —
Follow Josh Feldman on Twitter: @feldmaniac
Have a tip we should know? tips@mediaite.com
Josh Feldman - Senior Editor