New York Times Faces Backlash After Source Repudiates Anti-Rick Perry Story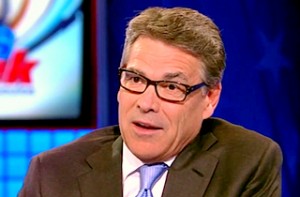 The New York Times faced a backlash Thursday after its only source for a negative story on former Texas governor Rick Perry accused them of taking his remarks out of context.
The Times reported Wednesday evening that when Perry accepted Donald Trump's nomination for the Secretary of Energy position, he "initially misunderstood" what the job even was.
"Mr. Perry gladly accepted, believing he was taking on a role as a global ambassador for the American oil and gas industry that he had long championed in his home state," they wrote. "In the days after, Mr. Perry… discovered that he would be no such thing — that in fact, if confirmed by the Senate, he would become the steward of a vast national security complex he knew almost nothing about, caring for the most fearsome weapons on the planet, the United States' nuclear arsenal."
That revelation lead to much mockery of Perry from journalists and his political opponents on Twitter. But others noticed that the sole source for that assertion was a quote from a former Trump transition official that wasn't quite as strong as the Times' claim. "If you asked him on that first day he said yes, he would have said, 'I want to be an advocate for energy,'" Michael McKenna told them. "If you asked him now, he'd say, 'I'm serious about the challenges facing the nuclear complex.' It's been a learning curve."
McKenna later told The Daily Caller that his remarks were taken out of context and "of course" Perry knew what the job entailed when he took it. Washington Examiner media critic T. Becket Adams noted that McKenna wasn't even part of the transition team when Perry was named, and that Perry's original statement specifically mentioned that he'd oversee the nuclear arsenal.
Also, it's worth noting NYT's source was booted from the Trump transition team in Nov. Perry was picked in December: https://t.co/djbeIIPJ2l

— T. Becket Adams (@BecketAdams) January 19, 2017
Anyway, I'll leave you this morning with this Dec. 14, 2016, quote from Perry. Issued the day he was asked to head DoE. Note the highlight. pic.twitter.com/z3qiw8sM1a

— T. Becket Adams (@BecketAdams) January 19, 2017
The backlash was swift, mostly from conservatives but also from some liberals who spread the initial story.
Thin, thin gruel. A guy who wasn't there thinks Rick Perry might have thought a thing and might answer a question this way. FIT TO PRINT!

— Mary Katharine Ham (@mkhammer) January 19, 2017
It took two writers to make up that Perry story. Two.

— Stephen Miller (@redsteeze) January 19, 2017
So while I was gone NYT essentially fabricated an entire story about how Rick Perry didn't understand DoE. And the Left happily spread it

— Jeff B/DDHQ (@EsotericCD) January 19, 2017
That NYT hit on Perry was the very definition of fake news. Many political reporters spread it. https://t.co/udJUXr79fs

— Mollie (@MZHemingway) January 19, 2017
I'm about to delete this tweet, which spread the rumor about Perry not knowing what energy sec does. I think it's false. https://t.co/m9oxf7a54n

— Jesse Singal (@jessesingal) January 19, 2017
@BecketAdams @MattMackowiak either they have source(s) they're not naming (which happens) or it's *way* oversold based on the quotes

— Christopher Hayes (@chrislhayes) January 19, 2017
i hate using the term fake news, but really, this is worse than spreading a completely made up story on FB. https://t.co/p3ZSAJwzDW

— David Harsanyi (@davidharsanyi) January 19, 2017
UPDATE (2:39 PM ET): In a statement to WaPo's Erik Wemple, the Times stood by their story, saying that they had several high-level sources that were not mentioned in the piece.
[Image via screengrab]
—
>>Follow Alex Griswold (@HashtagGriswold) on Twitter
Have a tip we should know? tips@mediaite.com