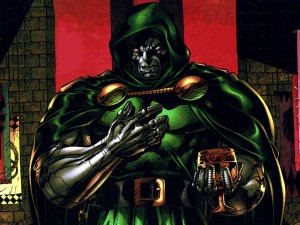 Many of the news outlets which reported that Disney was buying Marvel noted that the deal was worth $4 billion, tacked on a few Disney-Marvel mashup jokes,("Spider Mickey," etc.) and left it at that.  Fortunately, Nikki Finke's Deadline Hollywood Daily has been on the scene, netting exclusive after exclusive and combining superb, deep-digging reporting with insightful commentary.
The Wall Street Journal did a superb job covering the merger and the financials, but it was less focused on man-on-the-street questions like "what exactly is going to happen with Universal Studio's Islands of Adventures?" Nikki Finke to the rescue. From Deadline Hollywood Daily:
Universal has just updated its earlier statement to me to say this, "Marvel Super Hero Island at Universal's Islands of Adventure and the Marvel characters are an important part of the Universal Orlando experience. They will remain so. Our agreement with Marvel stands for as long as we follow the terms of our existing contract and for as long as we want there to be a Marvel Super Hero Island." So privately Universal execs tell me they've got the Marvel characters "until the end of time if we want them" and use phrases like "in perpetuity". But here's the rub: a Universal insider tells me the studio only retain the existing characters it's already made use of. Sure there are Spider-Man and Hulk attractions, but what about all the other characters? Do those revert to Disney?
That's just the tip of the iceberg. At 15 updates and counting, Finke shows that good bloggers have the power to keep developing stories after the fickle, cycle-driven MSM have lost interest. You should really check her Disney-Marvel work out here.
h/t Journalista via BookSlut

Have a tip we should know? tips@mediaite.com