NJ's Largest Paper: 'Stretches the Bounds of Belief' to Think Christie Only Found Out Yesterday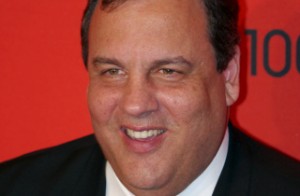 New Jersey governor Chris Christie has adamantly insisted during his big press conference that he first learned the scope of "Bridgegate" Wednesday morning, essentially saying he was unaware of all this until he read about it in the press. The editorial board for The Star-Ledger, the largest circulating paper in New Jersey, put out an editorial today calling Christie's account into question and saying it doesn't make sense Christie would only have found out just this week.
The paper calls for more information to be publicly disclosed and for all the e-mails to be released in their non-redacted forms. But more importantly, they say Christie needs to provide a more full accounting of what he knew and when he knew it.
David Wildstein was the Port Authority executive involved in the lane closures at the George Washington Bridge, and he resigned last month, so the Star-Ledger editorial board found it odd that Christie didn't look into exactly why that was happening.
Christie's insistence that he found out about this "for the first time at 8:50 yesterday morning" — after he had finished his workout and got a call from his communications director — stretches the bounds of belief.

When his appointees at the Port Authority resigned, did he really not ask why? And was he not curious enough to inquire about the content of the emails being handed over in these subpoenas? Did he really just wait to read about it all in the papers?

And how does a former U.S. attorney give his staff just one hour to come clean, before running out to the media to insist that none of them were involved, and mock reporters for even asking about the lane closures? What sort of investigation is that?
— —
Follow Josh Feldman on Twitter: @feldmaniac
Have a tip we should know? tips@mediaite.com
Josh Feldman - Senior Editor