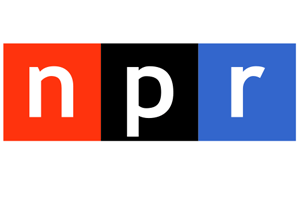 NPR media correspondent David Folkenflik has shared, via Twitter, NPR's response to the newly-released undercover video showing former NPR senior executive Ron Schiller making disparaging comments about the Tea Party movement. Schiller's comments – which included referring to Tea Party members as "xenophobic" and "gun-toting" – were shared at a meeting with two representatives from a fictional group that described themselves as having been founded by members of the Muslim Brotherhood. The meeting was set up and filmed by controversial conservative activist James O'Keefe, who has made a name for himself by creating similar "sting videos."
Folkenflik Tweeted out a statement by Dana Davis Rehm, NPR's SVP for communications and external relations [Ed. note: Folkenflik contacted me to make sure it was understood the he was not "issuing" a statement but, rather, passing along Rehm's response]:
The fraudulent organization represented in this video repeatedly pressed us to accept a $5 million check, with no strings attached, which we repeatedly refused to accept.

We are appalled by the comments made by Ron Schiller in the video, which are contrary to what NPR stands for.
He also took the opportunity to clarify questions about Schiller's new position at the Aspen Institute Arts Program, telling his Twitter followers that Schiller's decision to take on a new position was shared with NPR last week and is "unrelated to the sting by James O'Keefe."
To its credit, NPR has reported on the undercover video, running down the various problematic comments made by Schiller and echoing Davis Rehm's comment that Schiller's statements were appalling. Politico's Patrick W. Gavin has called NPR's response a demonstration of "admirable pride swallowing."
Have a tip we should know? tips@mediaite.com