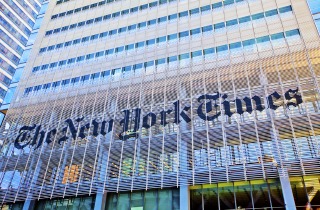 The House Oversight and Government Reform Committee received testimony on Tuesday in the first of two hearings on the Obama administration's compliance with Freedom of Information Act (FOIA) requests. David McCraw, VP and assistant general counsel for the New York Times, addressed eight lawsuits he filed in response to "unacceptable delays" from federal agencies in answering requests.
"While statistics show that response times have improved, we know from actual experience that responses from many agencies take months or years," said McCraw. "Much of the delay appears to have little to do with the nature and complexity of the actual requests, but instead results from a culture of unresponsiveness."
McCraw discussed the period where the Times called the Department of Justice at least 10 times requesting budgetary information, and never received a response. The process was described as "wasteful and inefficient", leaving McCraw with no choice but to file a suit.
"A citizen's right to get information released in a timely fashion should not turn on whether the citizen is fortunate enough to have the resources and know-how to sue," said McCraw. The Times lawyer finished his remarks by urging a more particular, streamlined procedure for information held under the jurisdiction of multiple agencies. "Much clearer rules and deadlines are needed for the referral process."
Jason Leopold of Vice News also gave testimony, stating that despite sending thousands of FOIA requests in previous years, very few agencies have met their appointed release times. "I routinely experience delays of several years. The agencies that have consistently been slowest to respond to my FOIA requests have been the FBI, the Department of Justice, and United States Southern Command."
This is not the first time the Obama Administration has received calls from for increased transparency. USA Today Bureau Chief Susan Rice went public last year to say that the administration was "more restrictive" and "more dangerous" than its predecessors to the media.
The next hearing will occur on Wednesday.
[Correction: This article previously identified McCraw as a "legal assistant" for the New York Times. He is, in fact, assistant general counsel at the newspaper. We apologize for the error and have updated the story.]
[h/t National Journal]
[Image via Screengrab]
Have a tip we should know? tips@mediaite.com