NY Times Jerusalem Bureau Chief Gets Social Media Oversight After Controversial Remarks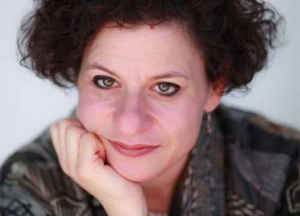 In light of some controversial remarks made on Facebook, Jodi Rudoren, The New York Times' Jerusalem bureau chief, will now have her social media posts edited. Citing Rudoren's "problematic" social media incidents, the Grey Lady's public editor, Margaret Sullivan, proposed oversight as the solution.
"In terms of social media," Sullivan wrote, "Ms. Rudoren has had a rocky start in her new position."
For example, Rudoren drew criticism for a Facebook post in which she referred to Palestinians being "ho-hum" about the death of loved ones and destruction from the conflict. In the same post, she made a reference to their "limited lives." She wrote:
In terms of Sarah Sanchez's q about effects on civilians, the strange thing is that while death and destruction is far more severe in Gaza than in Israel, it seems like Israelis are almost more traumatized. The Gazans have a deep culture of resistance and aspiration to martyrdom, they're used to it from Cast Lead and other conflicts, and they have such limited lives than in many ways they have less to lose. Both sides seem intensely proud of their military "achievements" — Israel killing Jabari and taking out so many Fajr 5s, Hamas reaching TA and Jeru. And I've been surprised that when I talk to people who just lost a relative, or who are gathering belongings from a bombed-out house, they seem a bit ho-hum.
In another post, Rudoren "said she shed her first tears in Gaza over a letter from an Israeli family."
"The comments came off as insensitive and the reaction was sharp, not only from media pundits, but also from dismayed readers," Sullivan wrote — also noting that Rudoren said she regretting using language like "ho-hum."
And so, oversight is the approach they're taking:
Now The Times is taking steps to make sure that Ms. Rudoren's further social media efforts go more smoothly. The foreign editor, Joseph Kahn, is assigning an editor on the foreign desk in New York to work closely with Ms. Rudoren on her social media posts.

The idea is to capitalize on the promise of social media's engagement with readers while not exposing The Times to a reporter's unfiltered and unedited thoughts.

Given the spotlight that the Jerusalem bureau chief is bound to attract, and Ms. Rudoren's self-acknowledged missteps, this was a necessary step.
Sullivan wrote that the alternative would be to say, "Let's forget about social media and just write stories." But in The Digital Age™ that's simply not an option.
Have a tip we should know? tips@mediaite.com