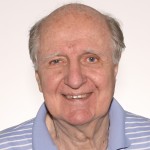 Sometimes it takes a passel of other people's troubles to  open the way to make a dream come true. Their rubble can be your foundation. "I don't know if you could call it a paradox, but the pulling back by the American news media from the world has created an opening for us to provide a foreign news service that is still badly needed and much-desired,"  observes Philip Balboni, president and co-founder of GlobalPost.
GlobalPost is just what it sounds like: A global newsgathering enterprise filing reports, photogalleries and analysis from about 70 correspondents in nearly 50 countries. The site has gotten nearly 4 million visits from 1.8 million people, now up to 723,000 a month, with 32 percent of all visitors coming to the site as many as 15 more times. "Every day this team is working to fulfill our mission of offering superb, original daily reporting from every region of the world"It is exactly the coalescing of several forces in the  media — technology and the Internet, the collapse of traditional advertising revenue, and the mass migration of the primary consumers of news to the web — that have created the opportunity for us. They have created our runway. It has been up to us to get rolling, get up to speed, take off, and fly. And, after eight months, we're off to a very good start."
The concept of GlobalPost is simple enough. "If you think of the Internet as a new, powerful distribution technology, we are trying to create original journalism for it, not a derivative of what exists, like The New York Times, or USA Today, or CNN, but original content that lives only on the Internet," Balboni explains. GlobalPost creates this through a network of about 70 top-flight local reporters — seasoned professionals as permanent stringers — who bring depth and context  to their work as established residents in the many far-flung countries they cover,  for a flow of about 15 original dispatches into a daily posting.
"The interesting thing about international news as compared to any other niche is that it touches so many people in so many different ways," he emphasizes. "Foreign policy, international business, a particular country or region. The web makes it possible to access that entire population of potentially interested people without having to design specific strategies for each one. We are getting people from all over the world, more than 200 countries — all of them except North Korea, Chad, and Eritrea — coming to GlobalPost every month. We have developed a truly worldwide audience base in a very short time."
The coalescing of forces created the opportunity for GlobalPost, but Balboni has had the idea for more than 40 years. He tried to start an international news service in 1971, "but I was a young whippersnapper and didn't have the business skills to  get it off the ground. And of course there was no Internet then, and I'd have  had to work exclusively with daily and weekly newspapers."  (He went on to a successful career in  the business of journalism, eventually creating the New England Cable News network). "The phenomenal thing is now we do have the Internet, and we can create this as an independent  entity with or without anyone else's involvement. So this is the coming true of a longtime dream."
"We have figured out how to deliver high-quality reporting from every corner of the world. 50 countries. Put a sophisticated website out there for people to enjoy, develop the business aspects around it for a total annual cost that's in the millions, with a real opportunity to cover those costs and to be self-sustaining  — and a very profitable business. It's as fundamental as that." Balboni insists that GlobalPost make money. It needed $8.5 million in start-up capital  from investors, which it will pay off, but it never considered philanthropy: "It's  wonderful, but its dangerous, too, I think. The benefactor may not want to re-up after five or ten years, and then what do you do?"
GlobalPost intends to make it on three primary revenue streams: Advertising, based upon number of visitors to the site; syndication; and Passport, a higher level of  subscription service that carries a membership fee in exchange for premium content. Advertising, off to a slow start, has started to land a few contracts, Tufts University and Singapore Airlines among them; more news outlets have signed on for syndication — The New York Daily News, Newark Star Ledger, and several others have agreed to buy GlobalPost articles. Passport, "going well" at  $199 a year per subscription, has more than 300 members already, and has recently seen "an uptick in signups, as we get cranked up to sell a certain percentage of our large and growing audience."
The year before GlobalPost started, Balboni recalls, "there were some rumblings that there were three or four other groups that  wanted to do what we were in the process of doing, and we were concerned that somebody would be a well-funded strong competitor. So far we haven't seen that, and now we're out in the world, and while I would never say there's no danger of that strong competitor,  I think we have established ourselves, and are keeping on pushing this forward.  I think we can hold the niche we have created.
"We are still spending the capital that we've raised, and we've probably got a couple more years to get this up to the point where we are close to break even," he concludes. "If we can do that, I think we'll be around for the long  term. If we can't?" He shrugs: "We'll be a noble experiment that did not succeed. But I think we will."
Bill Rappleye has spent the last 60-plus years in journalism. Read more about him here.
Have a tip we should know? tips@mediaite.com