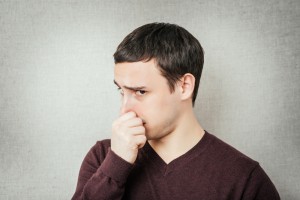 Last Friday, Pendleton, Ore., resident Peter Walters wrote his thanks to the East Oregonian for the city council's recent emendation of the local nuisance ordinance to restrict the smell of marijuana to private property.
Yet that's where his thanks stopped, for Walters was quite unhappy with another olfactory affront — other people's farts:
While farting may be legal in Oregon, many (including myself) are offended by the flatulent stench. Too often, homeowners and businesses fail to contain farts to their property, forcing the rest of us to put up with the smell. Some habitual farters argue that they need to fart for medical reasons but that doesn't mean my kids should have to smell their farts. The city council should stop looking the other way and pretending not to notice.
Whether or not Walters' letter to the editor is joke remains to be seen, but his penchant for proficient prose is noteworthy. The man dedicates a full 261 words to the issue, and even quotes from the original East Oregonian story to his advantage:
I'm not even going to talk about intensity of farts. After all, as Pendleton police Chief Stuart Roberts put it: "It's a very subjective standard in terms of whether people are offended by [smells] or not."
Being that farts are more of an involuntary bodily function when compared to recreation marijuana smoking, Walters' complaint will likely go unheard, which is a shame.
[h/t East Oregonian]
[Image via Shutterstock.com]
— —
>> Follow Andrew Husband (@AndrewHusband) on Twitter
Have a tip we should know? tips@mediaite.com